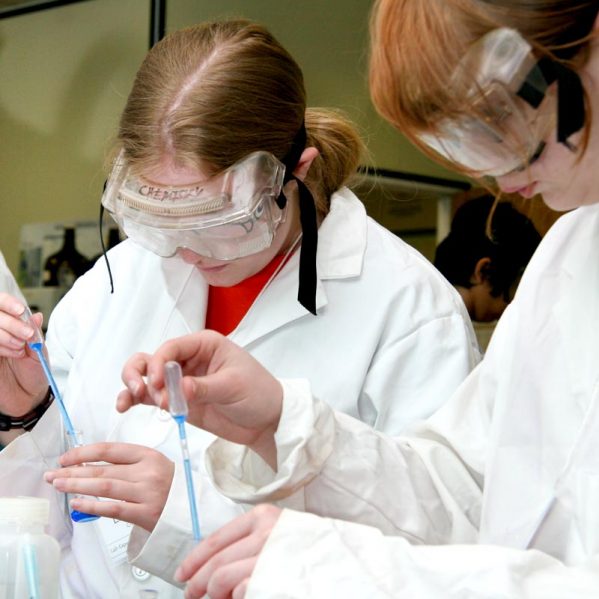 Research suggests Canada's declining enrolment in high school math and science classes is having a negative impact on innovation now and potentially for decades to come.
Students have described the subjects as being dull, uninspiring and not relevant to their daily lives. It's a trend not just in this country, but around the world.
This has caused educators and governments to take action and figure out ways to reverse the trend, with TRU among those offering solutions. Among them is TRU's new high school teaching degree that focuses on teaching math and science in meaningful contexts with experts from the worlds of technology and engineering—two fields that play significant roles in innovation while relying on people strong in science and math.
Carol Rees is chair of TRU's Bachelor of Education program and discussed the new degree during a recent episode of Talk to the Experts on Kamloops' Radio NL. The intensive 12-month degree begins July 2018 and applicants need to get started on their prerequisites now (edadvising@tru.ca). 
"In Canada, we do not seem to produce as many innovators as we could. Innovation that comes about in the world of technology requires the knowledge of science and math and requires students to take those subjects," said Rees.
"The number of students going into those subjects has been declining—it's been declining all over the world—and people say the reason why it's been declining is because of the way those courses are being taught. If we want to produce the innovators of tomorrow, we have to get cracking on making the learning fun, and encouraging kids to stay with those courses."
The Radio NL interview is provided below in four segments less than 10 minutes in length.
Clip 1 — 8:44
Linking math with the ways of the world, how to make science and math come alive, using real-world experts to teach real concepts, Millennials

Clip 2 — 9:19
STEM degree explained, why STEM is important to the world, teach teachers to make STEM learning fun, decline in high school and university students in STEM courses, ideal candidates for the STEM secondary program

Clip 3 — 8:05
What degree at the end, impact the program will have on Kamloops and the region, start working on prerequisites and letters of reference now

Clip 4 — 6:49
Program commitment fee, financial aid and bursaries, criminal record check, why Rees' interest in science, hands-on distilling liquids when 16, send your questions to edadvising@tru.ca