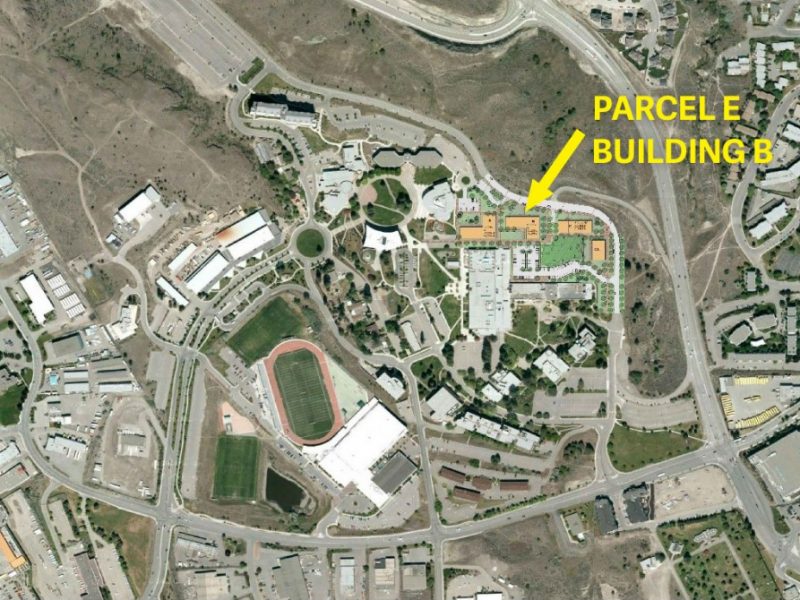 Phase one for The Reach, Kamloops' newest community, is now underway.
The TRU Community Trust (TRUCT) announced the first development partner for the master-planned community on the TRU campus, known as The Reach.
Cape Construction, a Vancouver-based corporation which invests in communities across Western Canada, plans to break ground on a 57,000 square-foot, 4-storey market condominium development this summer.
The Reach is the first planned community on a university campus in the interior of British Columbia. Following in the tradition of planned campus communities at universities across Canada, The Reach will make the most of the views and vitality of TRU, and will transform its modern campus into a vibrant neighbourhood.
"The Reach embodies the vision of a University Village developed in TRU's 2013 Campus Master Plan, and I am delighted we are on our way," said Dr. Alan Shaver, TRU's President and Vice-Chancellor.
"By developing select leased parcels of the campus for market housing and other uses, The Reach will vitalize the TRU experience 24/7 and provide financial support for students and research," said Shaver.
"Cape is an experienced and enthusiastic development partner who has agreed to build exactly what we envisioned for our first land offering," says Finlay Sinclair, President and CEO of the Trust. "We couldn't be happier with this historic partnership."
Founded in Brandon, Manitoba in 1956, Cape is a three-generation, family-led corporation. "We pride ourselves on hard work and attention to detail and are dedicated to building beautiful communities with beautiful structures," says Cape President, Reisa Schwartzman. "We are excited to be part of creating a meaningful, lasting community for Kamloops."
TRU now joins SFU and UBC as the only universities in British Columbia to have property trusts.  "The TRU Community Trust was made possible by the support of the Government of British Columbia and the tireless work of local Kamloops MLAs Todd Stone and Terry Lake," Sinclair adds. "We would also like to recognize the outstanding support we have received from the City of Kamloops mayor and council."
For more information:
Finlay Sinclair
President and CEO
TRU Community Trust
778-471-8393
fsinclair@truct.ca
http://truct.ca/opportunities/
http://reachkamloops.com
Read: The Reach to be TRU's newest neigbourhood. (September, 2016)