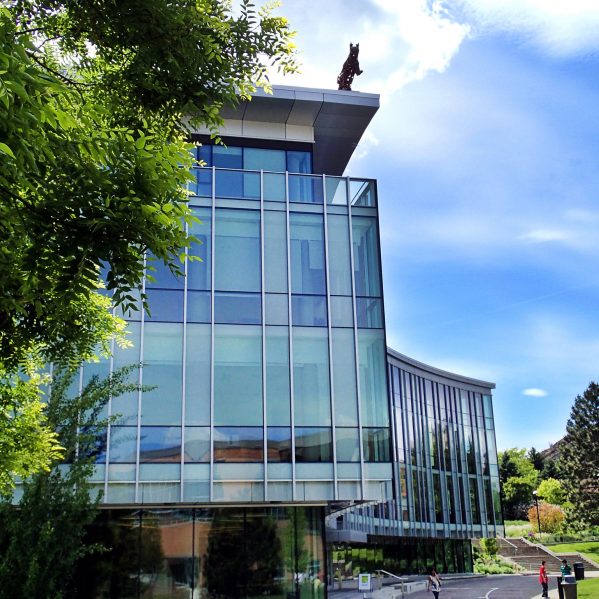 TRU has made significant strides toward reducing its carbon footprint and takes great pride in designating sustainability as one of its five strategic priorities through 2019.
To bring everyone up to speed, Jim Gudjonson, the director of TRU's Sustainability Office, discussed the progress and what lies ahead during the Feb. 19, 2017 edition of Talk to the Experts on Kamloops station Radio NL.
In the conversation with host Paul Graham, learn among other things, how TRU has dramatically reduced paper consumption, diverted tonnes of material from the landfill through composting and proper sorting, retrofitted buildings to be more efficient energy users and continuously holding outreach and educational events for students, faculty, staff and the public.
With a sustainability action plan in place to guide our actions, the university is working toward even bigger goals.
For your convenience, the nearly 30-minute interview is broken into four pieces.
Clip 1 — 7:04
developing a sustainability strategy, hybrid vehicles, working with other universities, energy efficient campus buildings
Clip 2 — 6:00
sustainability explained, STARS awards and steps to platinum status, paying for improvements
Clip 3 — 8:46
zero waste, energy savings amount to $500,000 a year, ride sharing and parking constraints, ZipCar explained, what Antartica is telling us about climate change
Clip 4 — 7:23
Antartica continued, Jim's take-away from Antartica, educational and interactive sustainability events TRU
---