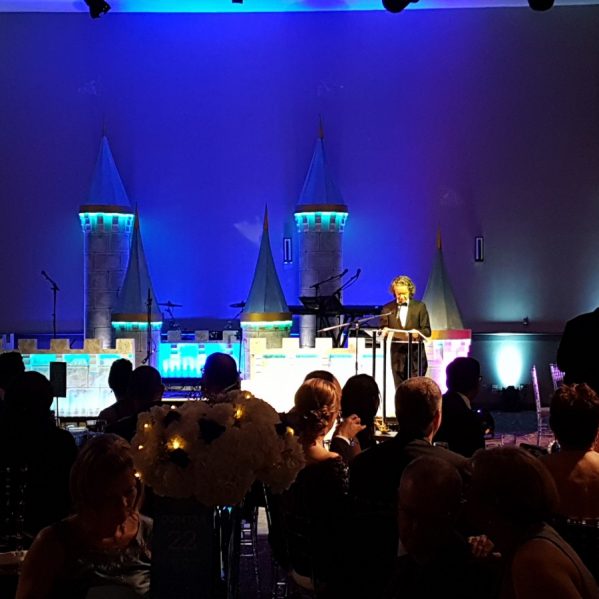 Amidst the excitement of celebrating the Foundation Gala's 25-year anniversary, the announcement of $2.5 million in anonymous major gifts may have stolen the show.
The first announcement came in the form of a $1 million donation from an anonymous donor to provide student scholarships and bursaries across all faculties.
"This community continues to amaze me. The people of Kamloops rise up and empower our students and our university, creating personal opportunity and stunning new facilities," said VP Advancement, Christopher Seguin. "This city has some of the most caring and generous donors in Western Canada, and their continued support lets TRU grow and evolve."
A second gift for $1.5 million was also announced but is earmarked for the naming rights to the future Nursing and Population Health Building. That donor also wishes to remain anonymous for the time being.
The sold out event on February 11, drew 310 guests and raised another $68,000 for students through ticket sales, sponsorship, silent auction and raffle ticket sales.
Foundation Chair Rick Sallis announced that over the past 25 years, the Gala event has raised $1.14 million, bringing the grand total to $1.2 million which directly supports student financial aid and awards.
The event's fairytale theme, "once upon a time," featured unique decor, a five-course meal, entertainment by the Academy of Dance, the Dave Colemine Band and Project X Theatre, as well as a grand prize raffle for a seven-night European river cruise.
Next year's Foundation Gala is slated for February 2018.
More information
Christopher Seguin
Thompson Rivers University
VP Advancement
250-574-0474