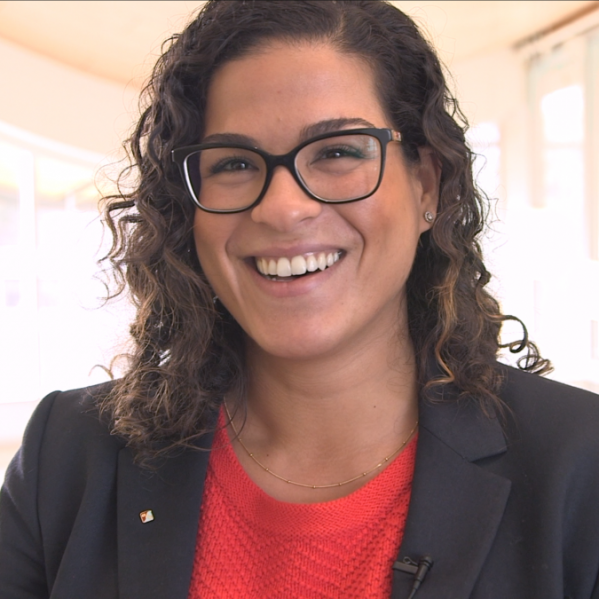 Nawel Izard (formerly Benrabah), JD 2016, spoke on the Wednesday, February 8 edition of The Current, in a two-part series examining the issue of court delays.
Host Kelly Crowe tells the story of how a 15-year-old boy accused of sexually abusing a toddler walked free because proceedings were delayed for such a long period of time that his charter rights would have been violated.
Crowe discusses the impact of that court delay and the general challenge with Senator George Baker, deputee chair of a senate committee that is reviewing the system as related to court delays.
She then moves the conversation to possible solutions to the problem. Enter Izard, who explains Summons, an app developed by TRU Law students that has the ability to revolutionize the court scheduling system.
Izard and some of her classmates developed Summons last year as part of Assistant Professor Katie Sykes' class Lawyering in the 21st Century, a class designed to get students thinking of innovative solutions for the legal world.
The group plans to pilot the app soon and are currently planning their next steps and meeting with various stakeholders.