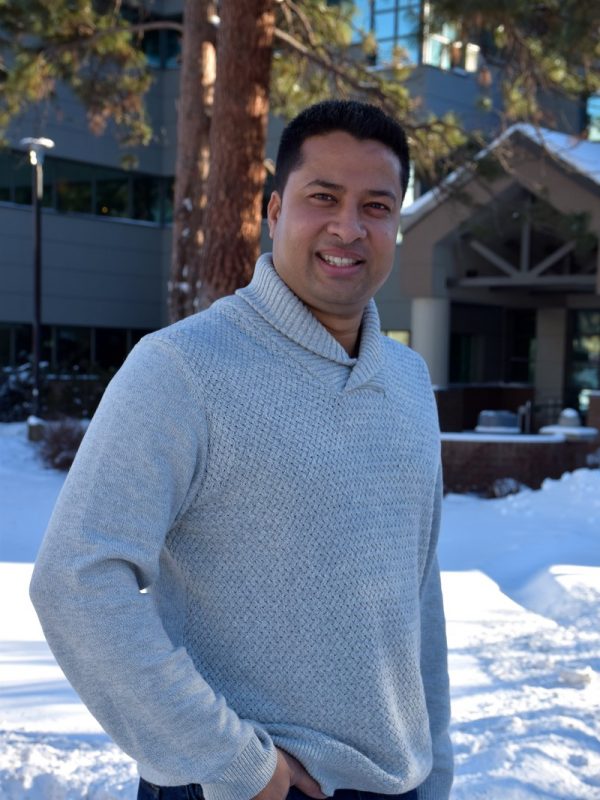 A research partnership that aims to develop smart worksites and ensure more efficient allocation of resources has been named as a Top 10 finalist for the BC Innovation Council's Ignite Awards.
Read: Top 10 announced for BCIC second Ignite Awards, BC Innovation Council
The partnership between Dr. Musfiq Rahman, an assistant professor in the Department of Computing Science, and Kamloops-based tech company Lightship Works, addresses an existing problem faced by many large worksites, with specific impact on the resource industry.
Currently, when machinery breaks down on a mine site, a technician — who might already be in close proximity to the failed equipment — must first return to a central office to receive a work order. Rahman brings his expertise in cutting-edge technologies including Radio Frequency Identification (RFID), wireless Bluetooth and sensor networks to the team. Lightship Works has already developed software that manages human resources across a large worksite, but with Rahman's assistance, they aim to use low-power Bluetooth technology to automatically receive feedback from the on-site equipment.
"The machine would essentially tell the closest technician that it needs repair," Rahman explained.
The Lower Nicola Indian Band and Highland Valley Copper are also partners on the project, and have agreed to test the software on their sites.
"Currently, there is a lot of manpower and logistics required for these problems to be solved. You have a technician who has to come in from the field to a central office to receive information, and that means a loss of time," Rahman explained.
The BCIC Ignite program provides funding to accelerate the commercialization of new technologies and innovations in the natural resources and applied sciences in BC. The program provides awards valued at up to $300,000 to teams that are conducting research that address a significant problem faced by industry, and who will commercialize a proposed innovation within a three-year timeframe.
In 2016, $838,000 was awarded to the Top 4 BC research projects. The 2017 award winners will be announced next month.
More information
Dr. Musfiq Rahman
mrahman@tru.ca
250-371-5957