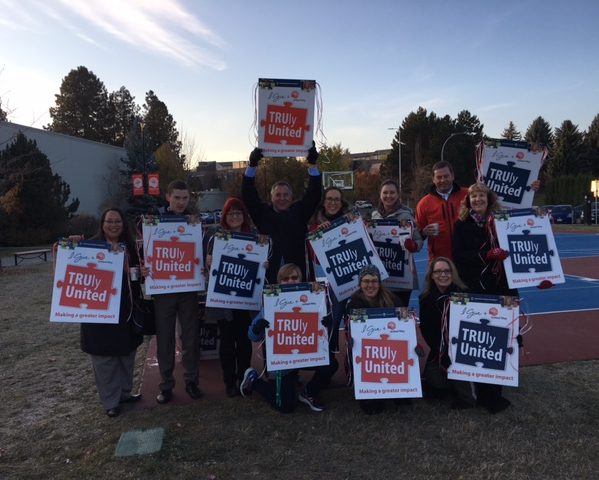 Dear Colleagues,
Way to go—what a wonderful display of TRU spirit and compassion! The TRUly United Campaign has raised $192,320 for our students and our neighbours.
Not only did your efforts exceed this year's campaign goal of $175,000, you surpassed last year's total of $189,000.
And we had fun doing it. We raised $5,700 in events around campus: WolfPack games, raffles in departments, 50/50 draws and lunches—these were great additions to the campaign. And 60 of you participated in last week's draw for an extra vacation day, which was won by Sandy Devick in Student Development.
Although we were able to do more this year, our colleagues over at Domtar won the challenge to raise more for the United Way. They were good, and we will proudly fly their corporate flag. We may have lost the challenge, but our community is certainly the winner in all of this. We'll get 'em next year!
During the nearly four-week campaign, over 500 TRU employees joined together to support students and to help the United Way provide opportunities for a better life to so many in our region.
Thank you for supporting our students and our neighbours. And let's congratulate our TRUly United Committee. It was the campaign champions in each department who helped raise the profile of the campaign. Without their efforts, we would not have achieved such great success.
Together, we are changing lives.
Sincerely,
Alan Shaver
President and Vice-Chancellor