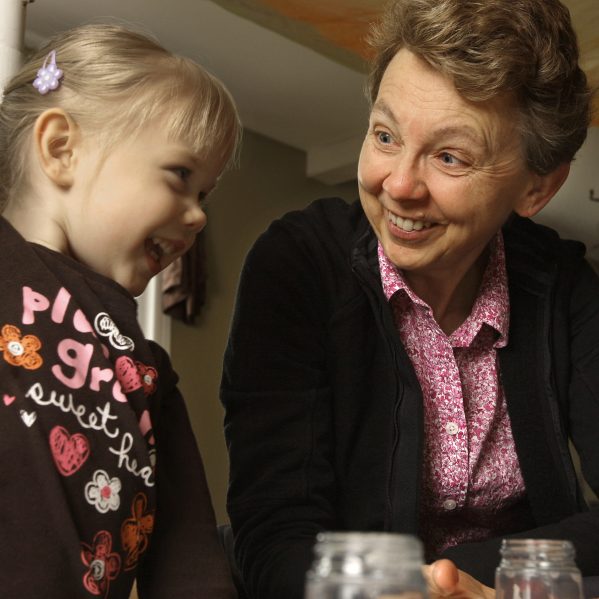 The Early Childhood Education (ECE) program in Williams Lake will recieve $150,000 in one-time government funding that will help prepare students for a career working with children in the community.
The funds support programming at the Williams Lake campus and address a shortage of early childhood educators in the community—the program will begin on Oct. 31, 2016.
"Increasing student success and serving our communities are our top priorities," said President Alan Shaver. "This funding to expand programming is an example of how TRU and government are responsive to the needs of remote and rural communities. It's exciting to know that in a few short months, more qualified early childcare educators will be making a difference in the lives of this region's families every day."
Early childhood educators work with and educate young children in a variety of settings. There are currently more than 22,000 early childhood educators and early childhood educator assistants registered in BC. The 2025 BC Labour Market Outlook estimates that there will be approximately 9,300 job openings for these roles throughout the province.
"We are very excited to be offering the complete Early Childhood Education diploma program this year in Williams Lake. Our community is in desperate need of early childhood educators and we are proud to be able to offer the courses and credentials required to meet this need. Offering this program in Williams Lake will allow people to get the programming they need to fulfill their career goals with minimal disruption to their personal life by allowing them to study at home without having to leave their families," Dr. Ray Sanders, executive director, Williams Lake Campus & Regional Centres.
The ECE program combines in-class learning with hands-on experience through practical fieldwork. It also provides an exemplary model of innovative practice and opportunities for classroom-based research so students can acquire the teaching skills to become effective educators of young children.
More information about Early Childhood Education:
Connie Alger
Program Coordinator, Lecturer
250-377-6087
calger@tru.ca