Blue skies and fall colours made for a great setting for a 3-on-3 basketball tournament on the new outdoor courts located by Old Main.
Eight teams vied for a share of the $500 in prize money on Oct. 5 in what was the first official event held on the multi-use courts painted blue and orange. First place received $250, second $150 and third $100. In the tournament final, the Invincibles edged out Age Before Beauty and in the consolation final, the Kardashian Dream Team dropped the TRU Ravens. The prize money was provided by Subway.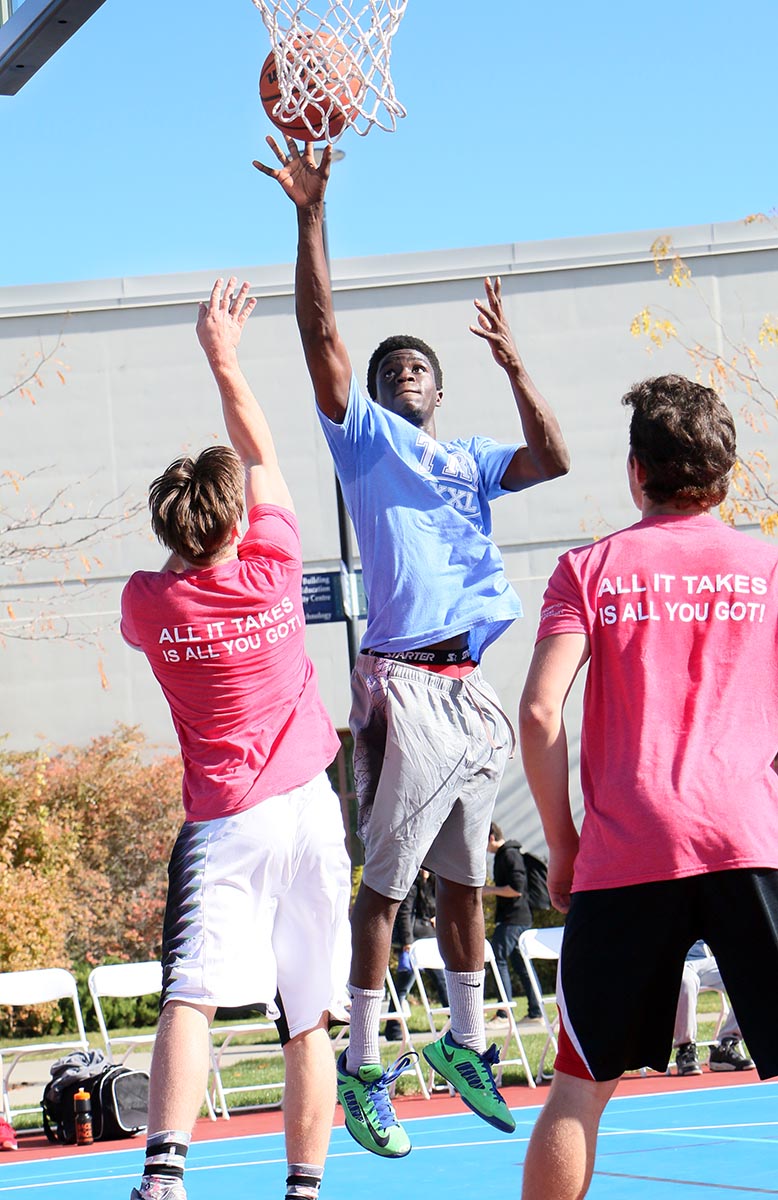 Organized by TRU Recreation, participation was open to students, faculty and staff.
Jaberi Nsana played for the all-student TRU Ravens and was thrilled to have participated in a landmark event on a landmark day.
"The courts are amazing and it was great to play outside," said Nsana, adding the central location means they are accessible and convenient. He has no doubt the two courts will receive a lot of use.
Games were variations of the real thing, with each lasting 10 minutes and the championship final being 15. Half the court was used, normal two-point baskets counted as one point, three-pointers as two, no free throws were allowed and infractions simply meant turning the ball over. Games were officiated by members of the WolfPack men's basketball team.
About 60 people took in the final, with Wolfie the WolfPack mascot and the announcer energizing the crowd. Over the course of the tournament's 60 minutes, perhaps as many as 600 stopped to watch or glimpse the action as they made their way along the neighbouring sidewalks.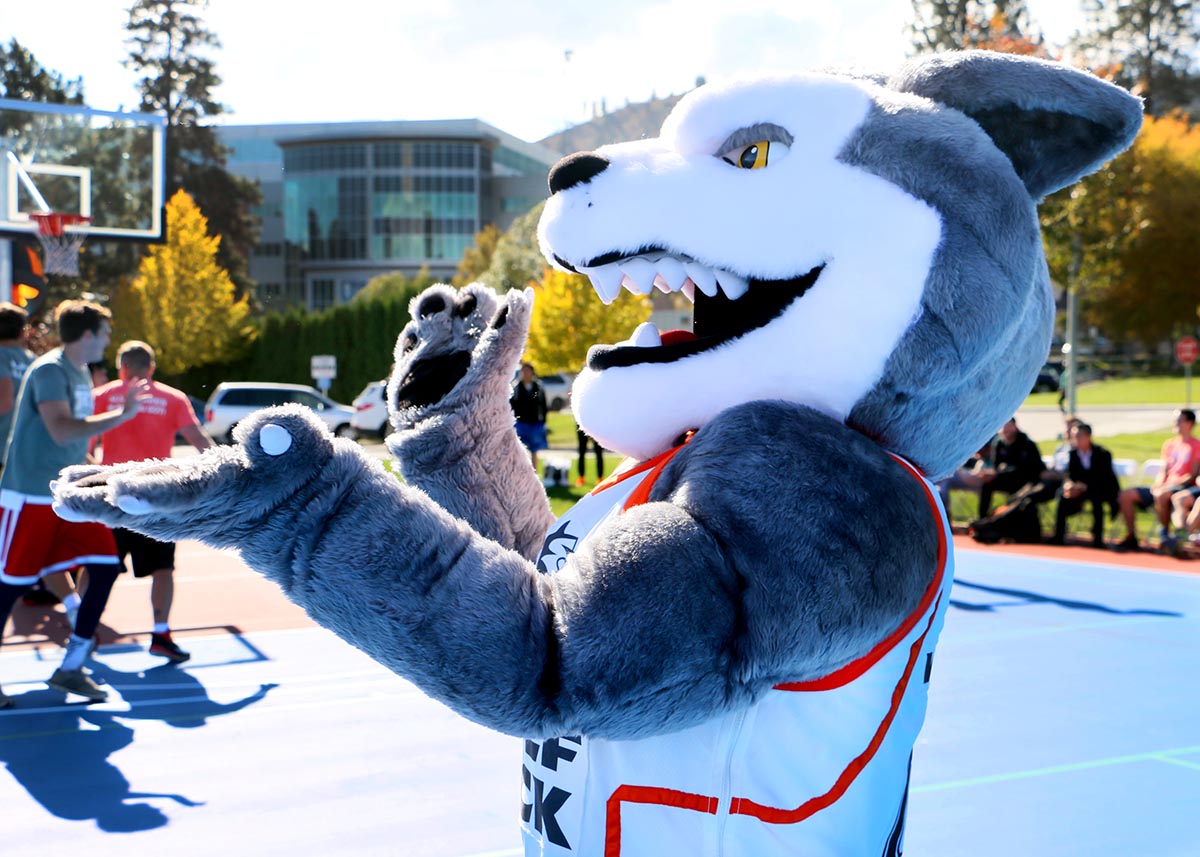 TRU Recreation Coordinator Pina Russo was pleased with how things went and how Mother Nature smiled throughout the tournament.
"The opening of the sport courts is an exciting opportunity for our university community and an exciting opportunity for campus recreation," said Russo. "It's exciting that we can provide our students with additional recreational opportunities in the great outdoors. Students had a great time and I have a feeling they're going to be creating some tournaments themselves after this one."