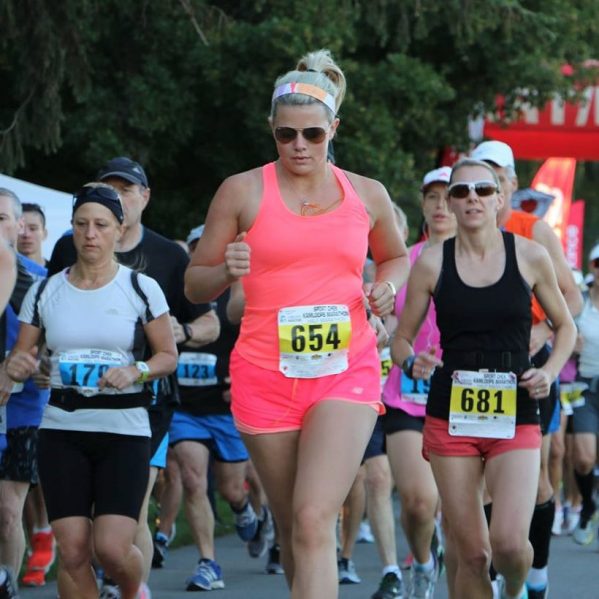 Founded and organized by TRU, fundraising from the Sport Chek Kamloops Marathon continues to support student athletes.
This year, the 5th annual event saw an increase in participation, as more than 600 local and international runners laced up on Sunday, July 24.
Close to $10,000 was raised for WolfPack athletic scholarships. The amount raised was bolstered when Ken Ginnan, winner of the full 42 km race, with a time of two hours, 49 minutes and 52 seconds donated his cash winnings of $500 back to TRU.
Check out the official results for the full, half, 8 km, 3 km and relay races.
View the 2016 Sport Chek Kamloops Marathon photo gallery on TRU's flickr site.