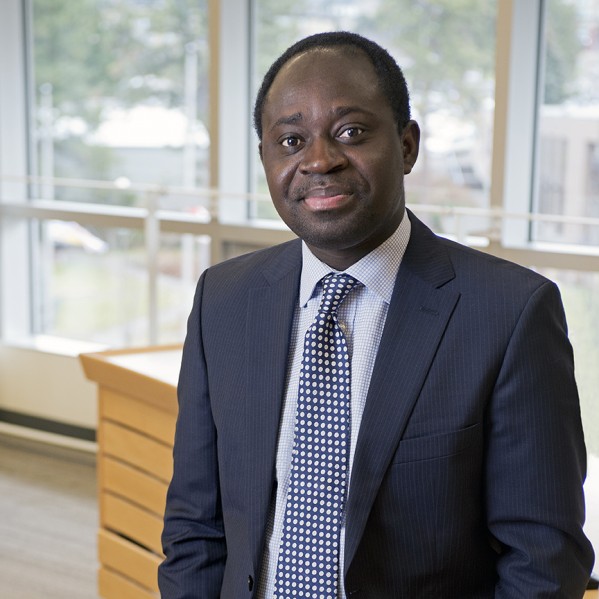 TRU Law faculty member Dr. Richard Frimpong Oppong has been elected a Fellow of the Ghana Academy of Arts and Sciences (GAAS).  The prestigious Academy is Ghana's equivalent of the Royal Society of Canada.
The GAAS is an independent think-tank for significant national issues. The organization promotes the study and dissemination of knowledge of the arts and sciences and recognizes outstanding contributions to advancements in those areas.
"It is a great honour for my work to be recognised by the Academy. Election is a distinct and valuable recognition of excellence in research and scholarship," said Oppong, whose principal research interests are in private international law, regional economic integration and international dispute settlement with a special focus on Africa.
Oppong is also one of the youngest people ever elected to the Academy, a fact the TRU Law Dean boasts as a reflection of the accomplished law faculty at TRU.
"This is a remarkable achievement for someone still so young. It is also a confirmation of what a tremendous scholar that TRU Law recruited," said Brad Morse, dean of law.
Oppong joins over 100 other lifetime fellows currently inducted into the Academy, including former UN Secretary General Dr. Kofi Annan, and His Eminence Peter Kodwo Appiah Turkson, president of the Pontifical Council for Justice and Peace at the Vatican. The Academy was established in 1959.
The official induction ceremony will take place in Ghana later this year.