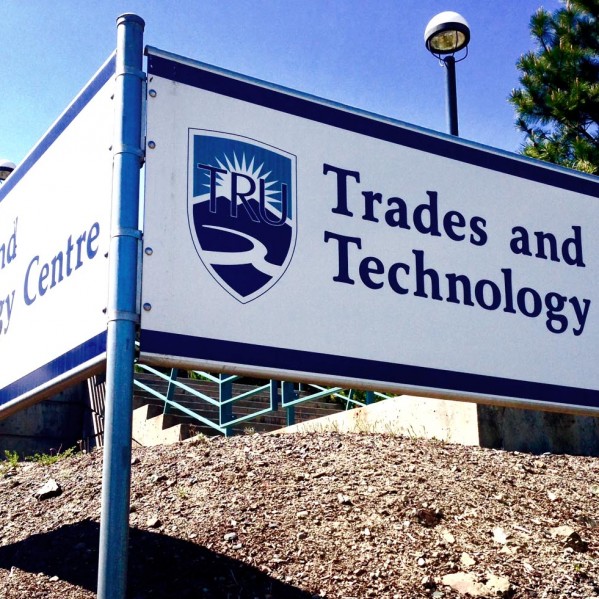 The Ministry of Advanced Education (AVED) announced that an additional 16 seats are being made available to the Industrial Mechanic (Millwright) program as part of the provincial strategy to align training with in-demand occupations that support the provincial economy.
"This funding comes from AVED's critical seat funding portfolio, allowing us to open up a new section that will enable waitlisted students to be admitted into the Millwright program," said Dean of Trades and Technology Lindsay Langill. "This is a key benefit to students locally and provincially to receive quality training and obtain their Red Seal as a millwright."
TRU will receive a funding boost of $21,000 for 16 trades seats in the industrial mechanic program.
"These new seats illustrate two of TRU's important strategic priorities, namely increasing student success and increasing sustainability by preparing our excellent students to support their families and also industries in our communities," said TRU President and Vice-Chancellor Alan Shaver. "TRU is proud to work with students, the community and government to ensure we thrive in changing times."
Nearly one million job openings are expected in BC over the next decade, and eight out of ten of these openings will require post-secondary education. In-demand occupations requiring post-secondary education or training range from professional to management to trades in a range of sectors including technology, resources and health care.
"Kamloops will need a variety of skilled workers to meet future demand, including industrial mechanics," said Kamloops-North Thompson MLA Terry Lake. "By expanding training opportunities for these sorts of in-demand careers at TRU, we are building a strong foundation of skilled workers in BC."
With this new investment, the government has invested more than $735,000 for 186 trades training seats and $1.45 million for equipment at TRU since 2014.