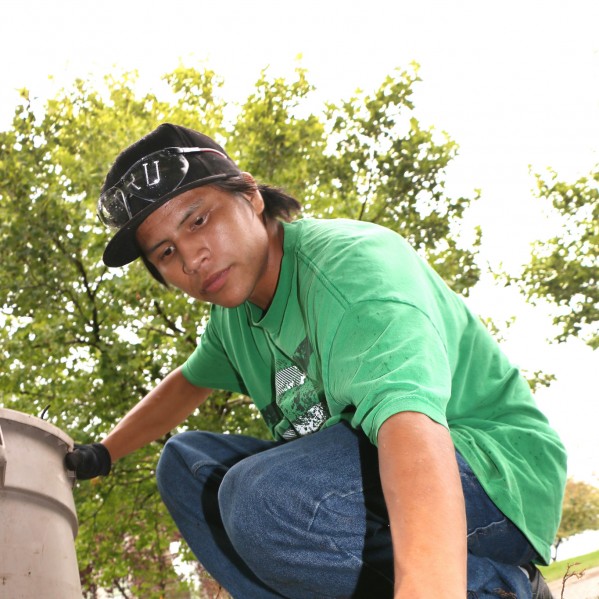 A new Horticulture Technician Foundation program will be offered for the first time this spring at the Williams Lake campus in response to regional demand.
The BC Ministry of Advanced Education and the Industry Training Authority (ITA) will provide $107,920 in one-time funding to get the program up and running for March 2016.
"I thank all the agencies that have come together to support this new program which expands the career options for students in the region," said TRU President and Vice-Chancellor Alan Shaver. "This program aligns with three of TRU's Strategic Priorities: increasing student success, increasing sustainability, and increasing the entrepreneurial capacity of our students and communities."
Students who complete the program will be eligible for apprenticeship training in the horticulture landscaping and horticulture production sector.
"We are very proud to be offering a horticulture program in Williams Lake. This program allows us to meet the needs of our community while offering niche programming specific to our region," said Dr. Ray Sanders, executive director, Williams Lake Campus & Regional Centres. "Our unique and diverse landscape will offer a once-in-a-lifetime learning experience for these students. This program is one more way we are bringing high-quality education to the Cariboo Chilcotin."
The delivery of the Horticulture Technician Foundation program at the Williams Lake campus is the result of collaborative work between the ITA, Ministry of Advanced Education, and TRU. ITA leads the skilled trades system in BC and works with its partners to issue credentials, manage apprenticeships, set program standards and increase opportunities in the trades.
People interested in the program are asked to contact the TRU Williams Lake admissions office at 250-392-8020 or email wlmain@tru.ca.
For more information, please visit http://www.tru.ca/williamslake/programs/trades/horticulture.html.