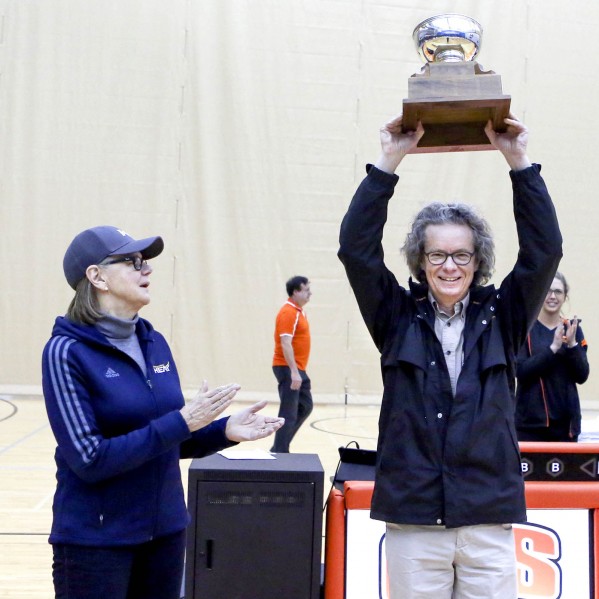 For the second straight year, the WolfPack teams in both men's and women's basketball took home the President's Cup.
The competition is a friendly annual rivalry between Thompson Rivers University and the University of British Columbia (Okanagan).
"It was tremendous to be able to accept the trophy from UBC-O Principal Deborah Buszard," said TRU President Alan Shaver with a smile.
The event was hosted last weekend at the Tournament Capital Centre at TRU.
The WolfPack women's team beat the UBC-O Heat 70-60 on Saturday, while the men took down their counterparts 88-79. The men finished the year 16-4 and finished first in the Canada West Explorer Division. The women finished second in the division with a 15-5 record for the season.
Saturday night's games were the last in the Canada West regular season.
Read the full stories on the women's and men's wins on the WolfPack blog.