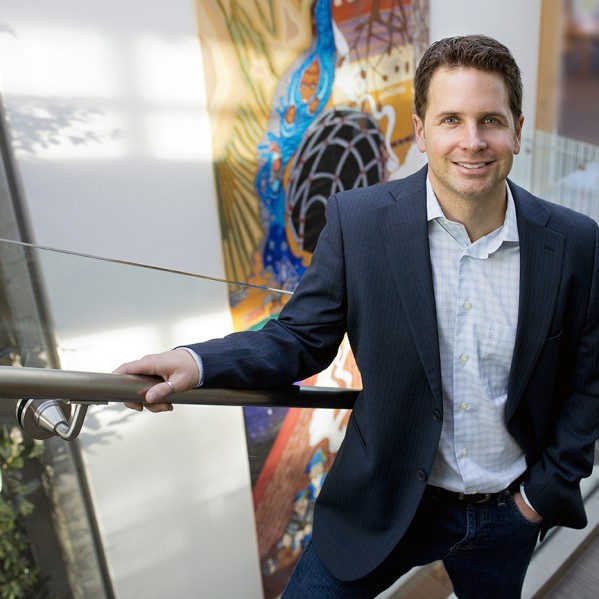 Today's announcement of a Tier II Canada Research Chair (CRC) at TRU further boosts the university's growing research capacity; the sustained funding that comes with this appointment signals the federal government's confidence in the university.
Dr. Courtney Mason has been appointed as Tier II Canada Research Chair in Rural Livelihoods and Sustainable Communities in the Faculty of Adventure, Culinary Arts and Tourism. Dr. Mason's role at TRU is to act as an engine of research, working to connect the university with the communities it serves in purposeful and meaningful ways.
The CRC program invests approximately $265 million annually to attract and retain some of the world's most accomplished and promising researchers. Tier II CRCs are identified as exceptional emerging researchers, acknowledged by their peers as having the potential to lead in their field.
Mason's research examines the historical impacts of abrupt changes in land use for rural Indigenous Canadians, and assesses how those communities negotiate the related challenges. Results of his research will influence policy decisions concerning the development of Indigenous lands and resources, which will have national and global relevance, as well as significance at grassroots levels.
"Canada Research Chairholders at TRU not only impact the academic community, they also impact Kamloops and regional communities," said Alan Shaver, TRU President and Vice-Chancellor. "It says a lot about TRU when it makes investments like this in community-based research that solves local challenges and helps people. Dr. Mason is well positioned to be a research leader who, by working collaboratively with his colleagues, will conduct world class research to achieve these goals."
"The CRC program is central to the growth of TRU's research capacity, and this announcement from the federal government recognizes our role as a research–informed university. We are very proud to welcome such an exceptional young scholar," said Will Garrett-Petts, Associate Vice President of Research and Graduate Studies.
This appointment provides an exciting opportunity for Mason.
"A lot of the research I do with Indigenous communities in rural Canada—whether they be health initiatives, tourism development or food security research—requires working collaboratively with community members and band councils," he said. "This appointment gives me the time to further develop these relationships to ensure projects meet the needs of communities and the responsibilities of ethical researchers."
While the designation of a CRC is a significant professional achievement, the opportunity to relocate to TRU was attractive for personal reasons.
"Kamloops is a great community that suits my lifestyle in a lot of ways. I appreciate how well I've been received here, both in the community and on campus."
About Dr. Courtney Mason
Mason completed his PhD at the University of Alberta, where he investigated the displacement of Indigenous people in the creation of Banff National Park. His dissertation focused on colonial power relations and the experiences of Nakoda peoples in the Canadian Rocky Mountains. Prior to his arrival in Kamloops, Mason worked at the University of Ottawa as a Social Sciences and Humanities Research Council Postdoctoral Fellow with the Indigenous Health Research Group. He is the author of Spirits of the Rockies: Reasserting an Indigenous Presence in Banff National Park (University of Toronto Press 2014), and has another co-edited book forthcoming. He has also published widely in a number of disciplines on diverse subjects that include Canadian history, health and physical activity, food security, sport sociology and Indigenous studies.
Quick facts
Nearly 1,700 Canada Research Chair holders are working at over 70 postsecondary institutions across the country in a wide range of fields. More than 240 of these chairs are in British Columbia.
The Research Support Fund supports a portion of the costs associated with managing research at Canadian institutions such as administrative support, training costs for workplace health and safety, maintenance costs for libraries and laboratories, and administrative costs.
The Canada Foundation for Innovation gives researchers the tools they need to innovate by investing in state-of-the-art facilities and equipment in Canada's universities, colleges, research hospitals and not-for-profit research institutions.
Created in 2000, the Canada Research Chairs Program has helped attract and retain some of the world's most accomplished and promising minds. Canada Research Chairs deepen our knowledge, enhance our quality of life and grow our economy.
More information
Courtney Mason
250-828-5446
cmason@tru.ca