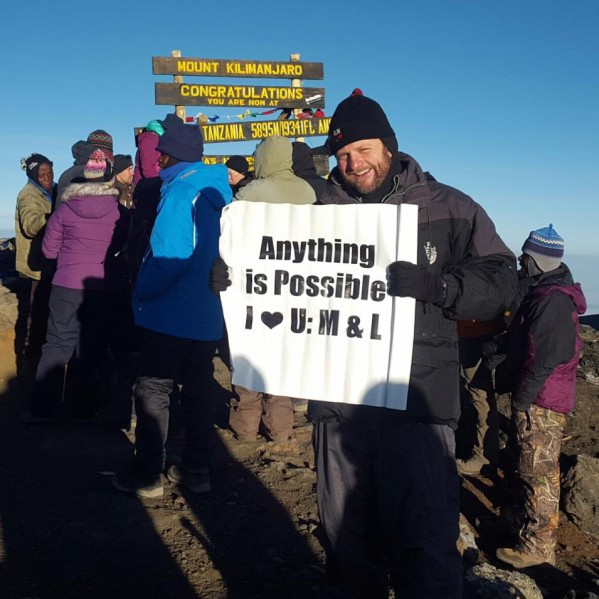 After a grueling week-long trek to Africa's highest peak, Mt. Kilimanjaro, a group of Kamloops residents returned home safe and sound, raising over $90,000 for Developing World Connections. Among the group was TRU Vice-President Advancement, Christopher Seguin.
The Mt. Kilimanjaro Challenge was an effort to raise funds to build a school in Sierra Leone, which was devastated by a West African Ebola outbreak. The school will provide critically-needed education to more than 150 children.
"It was the hardest thing I have ever done, harder than Ironman," said Seguin. "We succeeded on the strength of the group. There were times I would have given up if it weren't for the people that stood beside me."
Seventeen of the group's 18 members completed the entire 16,001 ft. climb, with one climber suffering a knee injury on the final ascent.
"The most challenging part was the ascent," said Seguin. "Over 3,000 feet in four hours leading to lung edema, migraines and nausea at -20 degrees—the altitude was punishing."
The group was made up of leaders from the Kamloops community and amid the adversity of the demanding seven-day hike, they also became a tight-knit group of friends.
"Developing World Connections attracts people who invest their time and money to make the world a better place, and it is incredibly exciting to discover new friends who share your views and ambitions," said Seguin.