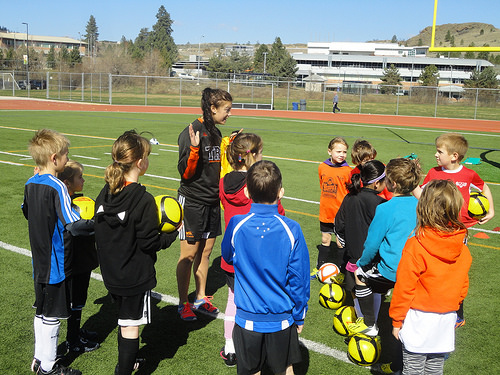 The WolfPack women's soccer team has added a twist to training camp that will add some late summer fun for them and for youth-aged players in the community.
Instead of running their popular charity skills clinics for minor ages in the spring, the clinics will go during training camp.
In its fifth year, the date is Aug. 22 at the lower bowl of Hillside Stadium. Younger participants are scheduled for 9 a.m. to 11 and older ones from 11:30 to 1:30 p.m. Clinics are open to girls and boys. Admission is by donation with proceeds going to Alzheimer's research and outreach.
Under the direction of head coach Tom McManus, the players will lead the skills, drills and fun.
More information
Tom McManus
Head coach, WolfPack women's soccer team
tmcmanus@tru.ca