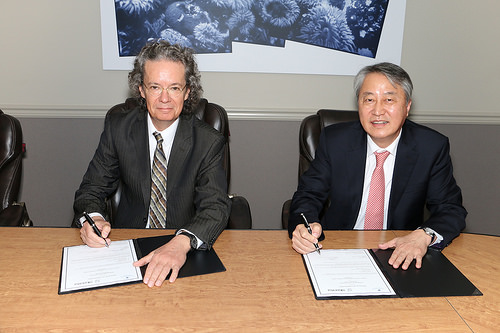 Providing TRU students with international opportunities was further strengthened with the signing of a memorandum of understanding with Seoul National University of Education on Oct. 6, 2014.
The two universities will explore cooperation in the areas of academic partnerships, faculty exchange, joint research, short-term intensive study programs, and visiting student programs.
"I am confident that through our efforts and commitment, we will be able to achieve more and to be able to continue to develop even stronger relationships and friendships," said SNUE President Dr. Sihn Hang Gyun.
SNUE was founded in 1946 as Kyunggi Public Teachers School and was renamed Seoul National University of Education in 1993. SNUE has partnerships in place with 13 countries and 30 learning institutions.