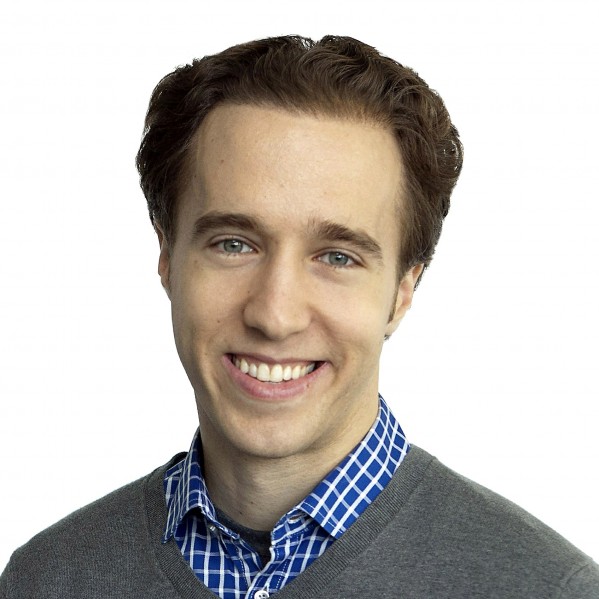 Humanitarians Craig Kielburger and Samantha Nutt, physician and actor Evan Adams, theatre director Kim Collier and philanthropist Ron Fawcett are among the difference makers receiving honorary doctorates from TRU this June.
To mark this year's inaugural convocation for the TRU Faculty of Law, honorary degrees will be awarded to Gordon Campbell and Honourable Lance Finch former Chief Justice of British Columbia, who have each played an important role in the founding of the law school.
An honorary degree is TRU's highest form of recognition and is awarded for demonstrated excellence in the fields of public affairs, the sciences, arts, humanities, business and philanthropy. The recipients will receive their degrees during the Spring Convocation Ceremonies June 11 to 14.
Related Stories
Renowned adventurer to receive honorary degree
President's Lecture Series presents Clara Hughes
Craig Kielburger has motivated thousands to make positive changes in the world throughout his career as a human rights activist and New York Times bestselling author.
He has shared the speaking podium with former president Bill Clinton, Nelson Mandela, Al Gore and the Dalai Lama and has been the recipient of numerous awards and honours for his innovative humanitarian efforts.
Receiving an Honorary Doctor of Letters
Wednesday, June 11, 10am ceremony for
Faculty of Adventure, Culinary Arts and Tourism
Faculty of Human, Social and Educational Development
Dr. Samantha Nutt has made a difference in the lives of thousands as a medical doctor, author, professor, public speaker and human rights activist.
She is the founder and Executive Director of War Child Canada, an award-winning international charity benefiting children and their families living in war-torn countries.
The belief that the cycle of violence can be broken through education and justice is the foundation of Dr. Nutt's work.
Receiving an Honorary Doctor of Laws
Wednesday, June 11, 2pm ceremony for
School of Business and Economics
Dr. Evan Tlesla II Adams is a medical doctor, playwright, award-winning actor and first ever Deputy Provincial Health Officer for the First Nations Health Council in British Columbia.
Throughout his career he has brought attention to Aboriginal health issues and developed innovative solutions that promote Aboriginal health and the overall wellbeing of Canadian families.
Receiving an Honorary Doctor of Letters
Thursday, June 12, 10am ceremony for
School of Nursing
Ron Fawcett has shown immense generosity throughout the city of Kamloops and to TRU through his business ventures and his contributions to various local organizations.
Through his efforts he has encouraged people to help their neighbours and become champions for their communities, creating an engaged citizenry and a healthy community.
Receiving an Honorary Doctor of Laws
Thursday, June 12, 2pm ceremony for
Faculty of Science
School of Trades and Technology
Kim Collier is co-founder of the Electric Company Theatre, and has been an integral figure in the resurgence of Vancouver's independent theatre scene.
She is recognized as one of Canada's most innovative and influential theatre directors for her leadership and innovation in the theatre world.
Receiving an Honorary Doctor of Letters
Friday, June 13, 10am ceremony for
Faculty of Arts
Gordon Campbell is credited with British Columbia's largest expansion of post-secondary education since 1965 during his terms as premier, including the establishment of TRU's Faculty of Law.
He is recognized as a champion of the 2010 Winter Olympic Games in Vancouver and Whistler, ensuring that the Games were something all Canadians could celebrate and call their own.
Receiving an Honorary Doctor of Laws
Saturday, June 14, 10am ceremony for
Faculty of Law
Honourable Justice Lance Finch has contributed to the province of British Columbia throughout his career as a judge, lawyer and university professor, most recently serving for 12 years as Chief Justice of British Columbia and the Yukon Territory.
He publicly expresses the importance of pro bono work and has advocated for an increase in the number of students sent to the Bar each year.
Receiving an Honorary Doctor of Laws
Saturday, June 14, 10am ceremony for
Faculty of Law
Related Stories
Renowned adventurer to receive honorary degree
President's Lecture Series presents Clara Hughes