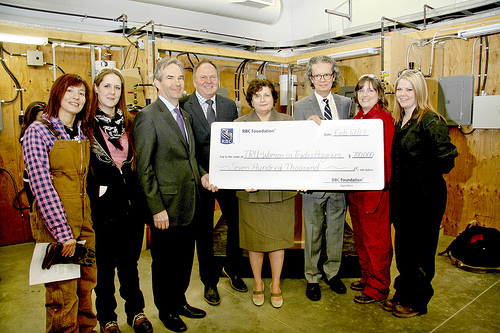 The President's Report is produced each month for presentation to the TRU Board of Governors and TRU Senate. Read the February 2014 President's Report for an overview of recent university news, accomplishments and publications by the TRU community, and a list of upcoming campus events.
This issue celebrates significant financial support for TRU from donors Ken Lepin, Royal Bank of Canada, CIBC, and Telus; the launch of TRU Law's new Legal Information Serivce; and new presentations and publications from Arts, Natural Resource Sciences, Research, and Science.
To view past reports, visit the President's website. To submit an entry for a future report, email marcom@tru.ca.