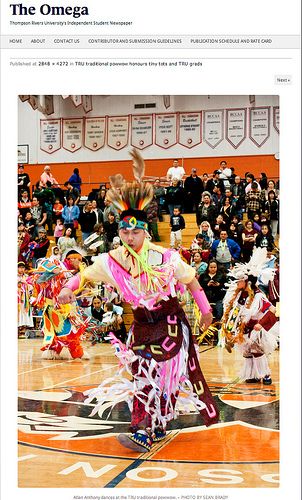 The following excerpt is from The Omega, TRU's independent student newspaper….
Sean Brady, Contributor Ω
Three aboriginal TRU students were honoured at the third-annual traditional powwow March 1 in the TRU gymnasium.
Graduating students Carl Archie, Nicole Cahoose and Renee Narcisse walked together around the gym's open space as the host drum circle played an honour song to congratulate the students for what they had accomplished.
The photo above is by Sean Brady