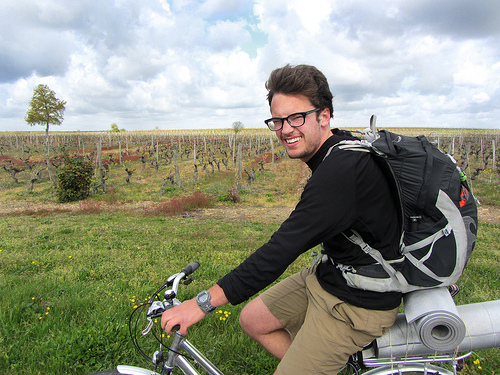 You don't need to have travelled or be enrolled in an international major to study in another part of the world.
The Study Abroad Exchange Program allows students to live and study in a different country for one or two semesters. Students earn credits towards fulfilling degree goals while travelling at the same time.
Give yourself an advantage in this increasingly complex and globalized world. Where in the world can I go?
……………………………………………………………………
Over the course of the next few weeks, the TRU Newsroom will feature one or more of the 2012-13 Study Abroad Ambassadors. One of this week's profiles is Harry.
During my five months spent studying in Angers, France, I checked off a lot of firsts in my life. First time living abroad, organizing and taking a solo vacation, eating a squid…I also faced a lot of challenges: living in a non-English speaking country, navigating the French bureaucracy, etc. Through these many firsts and challenges, I learned a lot and grew as a person, but I think the biggest impact of Study Abroad was on my confidence.

From planning a trip to Spain with friends, to travelling solo to Portugal; from flying RyanAir to Prague, to cycling for four days through the rainy Loire Valley, each trip was a learning experience, and prepared me for the next.
………………………………..
READ THE STORIES of other Study Abroad Ambassadors
Courtney — France
Seth – Morocco
Breagh — England
Bradon — Belize
………………………………..