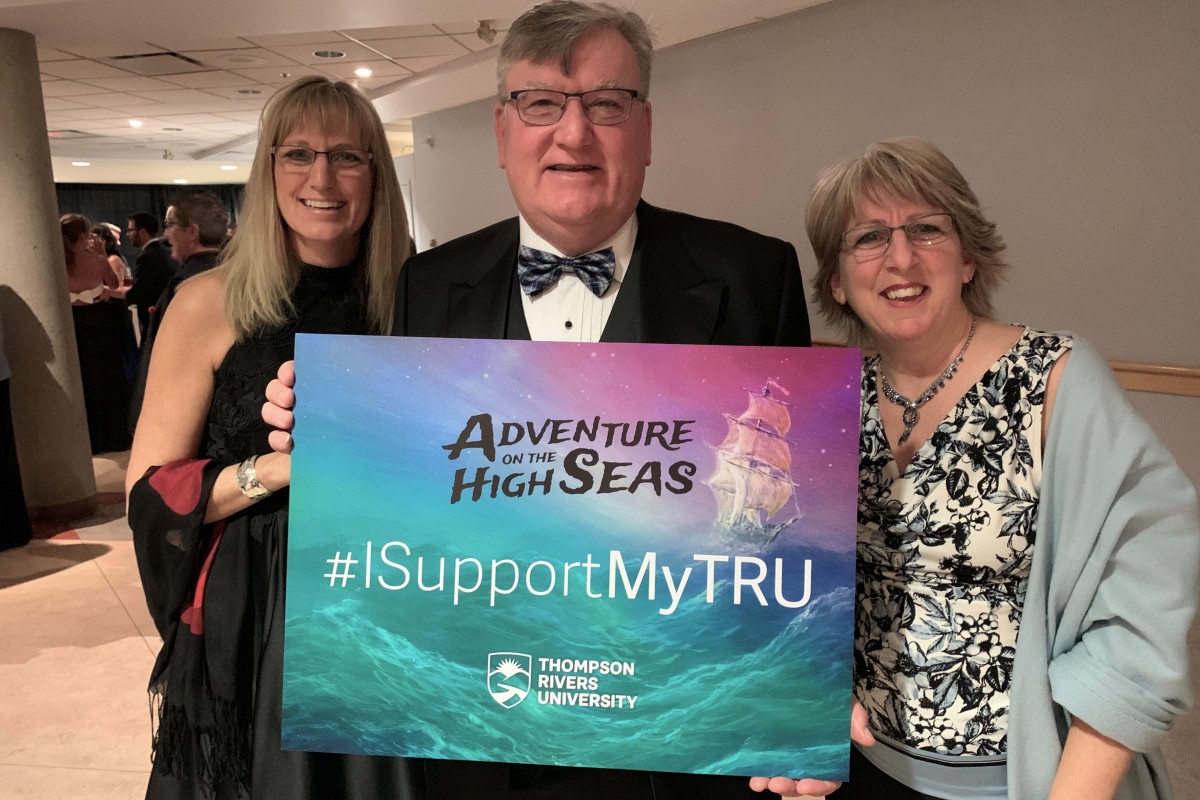 For his parents' 55th wedding anniversary, Norman Daley's family endowed an award in their name at the hometown college that played a big role in the Alberta community where he grew up. Now the owner of Daley and Company LLP is doing the same at TRU, recognizing the role the institution plays in the city he has called home since age 25.
Daley and his family recently pledged $35,000 toward the newly established Daley Family Accounting Excellence Award endowment, to annually support a third- or fourth-year accounting student with a $1,400 award.
"Obviously, for me now, TRU is an important part of the community," Daley said. "I really liked what we accomplished doing that for my parents and I just wanted to start something for my family here, not just from the business side, but also from the personal side."
Daley understands the impact of such a gift, as he has long supported business students and TRU programs personally and through his accounting firm. His support for the TRU Foundation Gala dates back to 1997 and, over the years, there have been dollars pledged at athletic awards, golf tournaments and auctions—$100 here, $1,000 there—all adding up for the benefit of students. In addition, the Daley and Company Accounting Scholarship has gone to School of Business and Economics students every year since 2010.
"One of the best things I've ever attended is the night when you hand out the scholarships," Daley said.
"When you're there and you see the emotion and the appreciation and the joy—and it's not just myself that's giving out scholarships but all the other individuals and firms that are also doing it—I don't know that you can have a better thing in your life than to experience that event."
A significant number of the 50-plus staff at Daley and Company are TRU alumni and Daley admitted the university plays a crucial role in the success of his business.
"We would not be successful without TRU. In order for our firm to be able to grow or to stay at a certain level, we obviously need students coming out of that institution," he said. "TRU is so important to the city of Kamloops and so important for the business community, so I really feel there's a huge need to give back to it."
To learn more about ways to support student awards on any scale, contact Diana Major, director of annual giving, at dmajor@tru.ca or 250-852-7139.