Posted on: March 19, 2018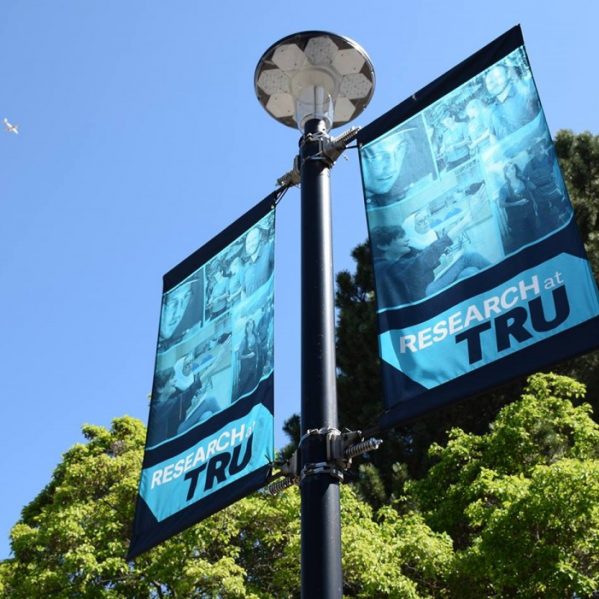 TRU is once again celebrating Research Week.
Now in its third year, Research Week, which runs March 19 – 24, offers a blend of workshops, poster and oral presentations, research communication competitions, art installations, and community-building opportunities. As always, the week is capped off by the 12th annual Undergraduate Research and Innovation Conference.
Complete Research Week calendar of events
All are encouraged to participate in the Research and Graduate Studies Town Hall, during which the Strategic Consultation on Research and Graduate Studies Task Force will share the preliminary findings of its months-long consultation. The Town Hall offers additional opportunity for members of the TRU community to add their voices to the conversation about the future of research and graduate studies at TRU. If you can't attend it person, it will be livestreamed.
"We've been consulting with all areas of our community — students, faculty, staff, and external partners — and have been looking for points of consensus. There are many areas where we know we're doing and excellent job, and there are also areas where we need to do further work," said Dr. Will Garrett-Petts, Associate Vice-President, Research and Graduate Studies.
"This is a moment of great opportunity for the university overall. Participation in research has doubled in the last five years in terms of number of faculty and students involved in it, and in terms of external funds received."
Research Week highlights also include the hugely popular Three Minute Thesis (3MT), an internationally recognized research communication competition that challenges thesis-based graduate students to deliver a compelling presentation of their research in three minutes or less to a non-specialist audience.
Judges for the 2018 3MT include Donovan Cavers, Councillor, City of Kamloops, Danalee Baker, Executive Director, United Way Thompson Nicola Cariboo, and Andrew Cooper, Artistic Managing Director, Chimera Theatre. The student who wins the competition walks away with a $1,000 prize, and moves onto the Western Canadian 3MT, scheduled for April 27 at the University of Regina.
Because this competition has been so popular, year after year, TRU's Undergraduate Research Ambassadors created their own event. In a Nutshell will be judged by TRU's Graduate Research Mentors, and all are encouraged to show up to support these brave undergrads, and vote for People's Choice.