Posted on: September 12, 2017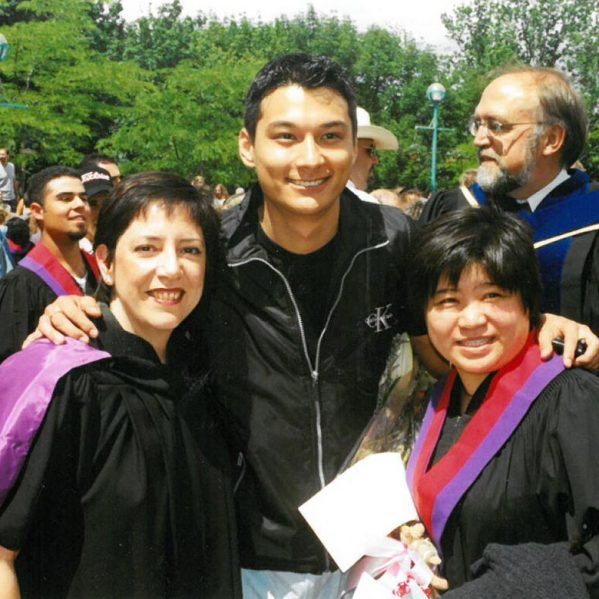 The Bachelor of Tourism Management (BTM) program is celebrating its 20th anniversary with a one-day celebration to commemorate 20 years of learning, scholarship and professional adventures for almost 700 alumni.
The celebration is Sept. 22 and the focus is to connect current BTM students with alumni, while providing networking opportunities that will foster a vibrant community for years to come.
The action-packed day will include campus tours, alumni class presentations, speed-networking for alumni and students and a kitchen party in the Culinary Arts Training Centre.
Lian Dumouchel, chair of the Tourism Management Department, was hired to help develop the BTM program 20 years ago and has been the driving force behind putting the celebration together.
"I'm most excited about the speed-networking event; it's a high-impact event that can have a huge impact on students," said Dumouchel. "We have grads working in really interesting places, across so many industries and with unique career paths. It's an amazing opportunity for students to gain access to these connections."
There are 25 BTM alumni and 65 students already registered for the networking event, which will look similar to speed dating but instead of getting a date, students will come away with career connections, advice and insights from leaders accross various industries.
TRU launched the BTM in September 1997 and over the past 20 years, the program has evolved to serve the changing needs of industry and a more diverse pool of students, while staying true to the original vision and guiding principles.
The event provides a chance to reconnect, reminisce and network with alumni, friends and faculty that have been a part of the program over the last two decades.
"What makes the BTM program so special is the strength of the faculty and student connections," said Dumouchel. "When students are here we take special care to learn about them, understand their interests and guide them in their career path."
More information

Brenda McGregor, PDP, BA
Administrative Coordinator
Faculty of Adventure, Culinary Arts and Tourism (ACT)
250-377-6146
bmcgregor@tru.ca