Posted on: July 12, 2017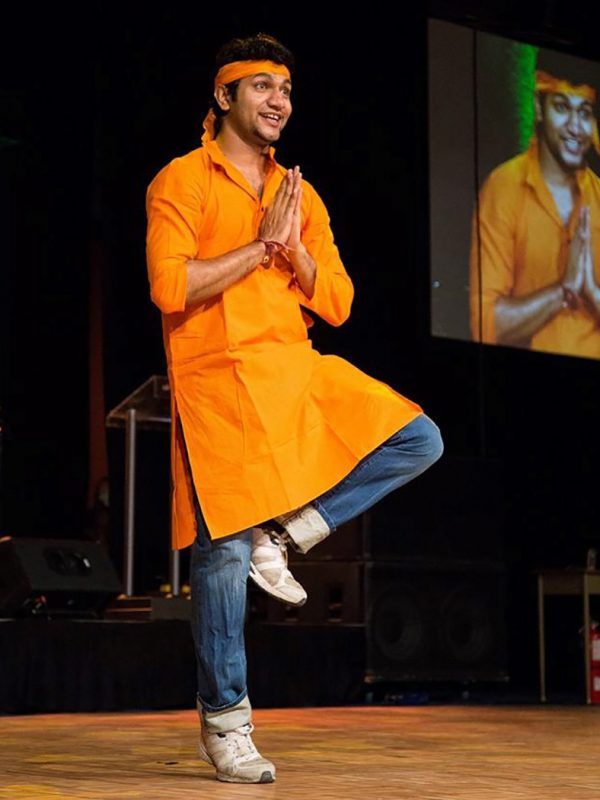 A recent MBA grad is finding success in the IT sector.
Mayur Marakana, a software development engineer at Cradlepoint says that his Master of Business Administration (MBA) pairs beautifully with his career in IT.
Now based in Kelowna, BC, Marakana chose TRU's MBA program because he wanted to learn how to better present himself in the business world.
He liked that the MBA program wouldn't restrict him to select one field but that he could continue to pursue multiple disciplines.
Marakana added that the area's beautiful weather and Kamloops' title of the most friendly city in BC made his decision easy.
Entering the MBA program a few years ago as a web developer, he felt he had an edge on performing tasks quickly and in an optimized manner.
"Business has numerous sectors, every sector has projects that need to be accomplished. IT makes every process quicker and faster," said Marakana.
He attributes improved decision-making skills and project management to the program.
"In my current job, we use agile methodologies to manage our projects, which are the same we learned in class"
"An MBA and IT Background goes amazing together and keeps you a step ahead, always."
Marakana is always keen to learn something new and found several ways to do this at university, especially when the TRU MBA Club gave him an opportunity to serve as vice-president.
"Until now, I had the responsibility of doing specific tasks. After joining the club, I appreciated the accountability of working on a large team of people."
Learning how to encourage and motivate people, new organizational skills and converting everything into processes were a few of the new abilities he picked up while meeting new friends and networking as a member of the club.
He's happy to be in Kelowna, another BC Interior city with a growing tech sector.
"I feel that it's the right job, right location, right time, working with right people. This organization has engineers based in Silicon Valley and it's always an honour working with such talented people."
"The MBA doesn't teach you to be a specialist in any sector, or master any specific skill, it teaches you behaviours—the way you talk, the way you present. It teaches you to live life professionally, whether you are into HR, marketing, IT or any other sector."
One of his favourite educational experiences was being part of the first BC MBA Games, representing TRU.
"We competed with the smallest team of just 12 members, while others had upwards of more than twenty, yet we finished second—that experience was one of the best on my MBA journey."
"We realized a few things. It doesn't matter the quantity of your team but the quality; time management, every second counts; networking, the way you present and most importantly, be focused and never give up."
Marakana also received an International Student of the Year award.
He attributes this to getting involved in many multicultural events and volunteer activities, and all of his community service has assisted with any communication challenges he's faced.
"As an international student, learning a new language can be challenging but practice makes perfect. Getting out there and getting practice is the best solution."
What's next for the recent School of Business and Economics grad?
"The MBA has given me a lot of entrepreneurial aspirations. My IT background brings a balance of innovation to my skill set. I plan to use my IT knowledge and my MBA education to develop inventive ideas and become an entrepreneur."
"I'll be staying in BC for few years as I see the tech industry is growing massively and there is a lot to learn. I am also in love with BC's weather and the friendly people."