Posted on: June 1, 2017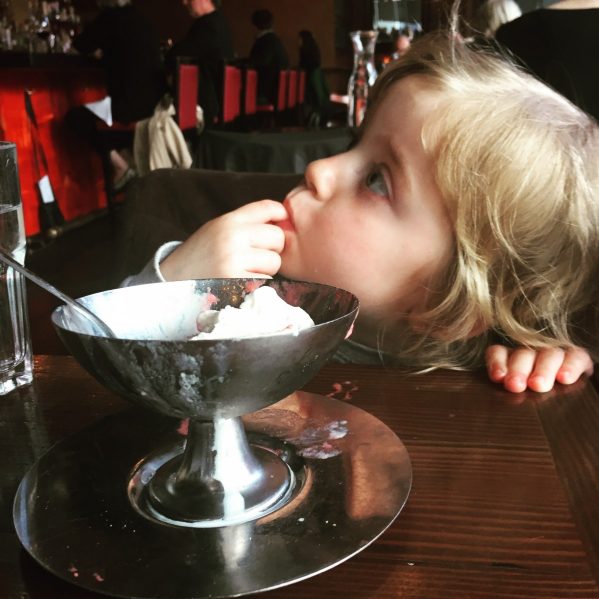 A few days after her first birthday, Imogen Padmore suffered complete respiratory failure due to a superbug infection (Methicillin-resistant Staphylococcus aureus). Despite the many caregivers to whom she owes her life, it was the work of one particular respiratory therapist that stood out and inspired a new scholarship at TRU.
"The first night when Imogen was on the precipice of death, Jason, the respiratory therapist, had the precarious task of keeping my daughter breathing while working with less than ideal equipment (the jet ventilator necessary to keep her breathing)," said Christabel Padmore, the child's mother.
"He remained extremely calm, cool and collected during the entire night. It's comforting to see the person who holds your child's life in their hands keep his cool."
Padmore, now three years old, spent six weeks in the hospital, mostly at the Pediatric Intensive Care Unit (PICU) at Vancouver Children's Hospital, on the road to recovery. There were many caregivers, including doctors and nurses, who helped save her life.
One of them was Jason Dennison, the respiratory therapist who held the bridge throughout a long, fogged-in night before the helicopters arrived to transport Padmore from Victoria General Hospital to Children's Hospital in Vancouver.
The child's grandfather Tim Padmore watched the events unfold and witnessed the impact the traumatic event had on his family. He was inspired to take action and chose the TRU Respiratory Therapy program, the only one in the province, as the benefactor.
"It was a very emotional time and I felt like I should do something. When Imogen reached her third birthday, I thought it was fitting to create an award that would run until her sixteenth birthday."
"Imogen's Award recognizes Jason for his skills and character and celebrates those who follow him, holding lives in their hands. I hope that it can create an impact within a health profession that isn't always highly visible," said Padmore.
The award will be presented to an outstanding graduating student of the Respiratory Therapy program who demonstrates superb technical skills, determination, responsibility and solid academic achievement.
"As a respiratory therapist I strive to provide the best therapy possible for my patients," said Jason Dennison, the RT who helped save Padmore's life. "I would never expect to be thanked by a family for doing my job. For someone to be so moved by my work to create such an award is both very humbling and a great honour for me."
"Very few people have heard of a Respiratory Therapist. As a profession it's not well known. For future Respiratory Therapy students this award highlights, from a family's perspective, just how important the Respiratory Therapist is to our health care system."
"As a member of the health care team, the care Jason provided to Imogen exemplifies the value of respiratory therapists in a patient care crisis.  Patient care is always a team effort.  Whether it is saving a life, as in Imogen's case, or simply improving a patient's comfort or quality of life, the unique knowledge and expertise of graduates of TRU's Respiratory Therapy Program contribute significantly to that effort.  This is what makes respiratory therapy such a rewarding profession," explained Chair of the Respiratory Therapy Program, Tom Dorval.
Imogen's Award will be presented to a graduating Respiratory Therapy student for the first time during the week of Convocation.
More information
Sadie Hunter
Director of Development
Office of University Advancement
shunter@tru.ca