Posted on: March 3, 2017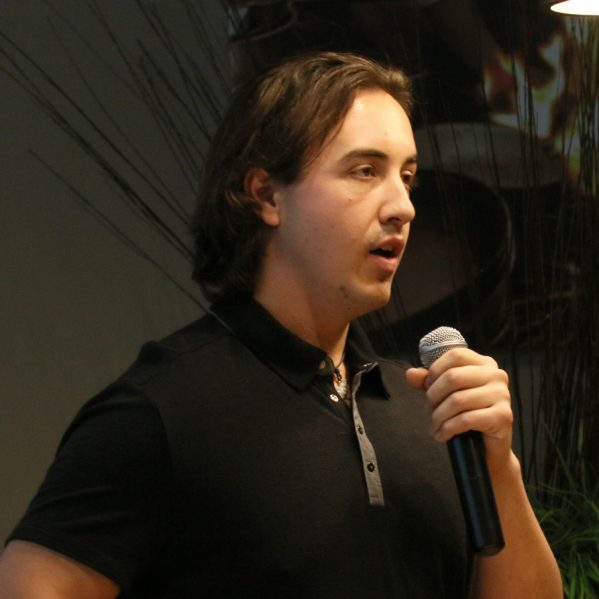 Masters of Science in Environmental Science students drew a crowd during the annual showcase, which took place March 2.
More than 100 people — students, faculty and community members — watched as 13 first year graduate students presented four-minute oral presentations. Second year MSc students followed up with poster presentations.
Best presentation (oral):
Jason Johnston, Indigenous representation in Jasper National Park
Honourable mentions:
Medina Jeff-Zanni, Long-term trends in environmental and economic performance nation by nation: An investigation of a win-win case
Denise King, Outdoor cats and wildlife: Exploring the bidirectional risks and the value of conservation
Best presentation (poster):
Jared Maida, Stresss at home: Assessing rattlesnake response to disturbance in the South Okanagan
Honourable mentions:
Stephanie Winton, Rattlesnake road mortality rates and hot-spots: Adjusting for scavenger removal, observer error, and temporal variation
Dan Doutaz, Columbia River northern pike removal — risk and feasibility of control