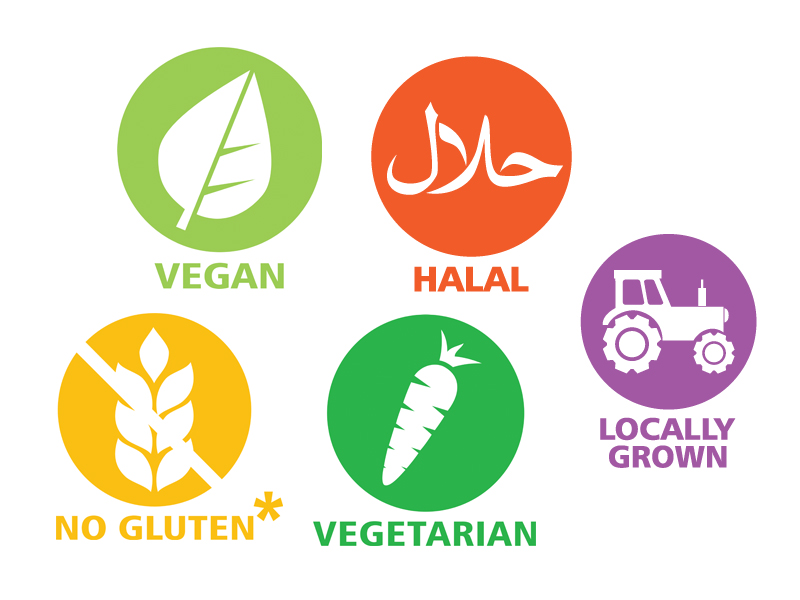 TRU Food Services has begun a number of initiatives to improve the overall campus dining experience and address students' concerns with food services at TRU.
Responding to the TRU Students' Union (TRUSU) Budget Consultation Report (17/18) and subsequent student survey in fall 2016, TRU Food Services has identified a host of action items, some of which have already been implemented.
"Now that we have received the report we are able to address misperceptions, adjust operational issues such as service hours and selection. We have also learned that we need to be more effective in communicating our offerings, services and options," said Glenn Read, Director of Ancillary Services.
TRUSU's Hungry for Choice Campaign has called for more market competition and greater choice. In response, TRU Food Services is working to have food trucks on campus as soon as this winter. While several trucks have been approached about operating year-round on campus, most food trucks tend to shut down during the winter, missing a large portion of TRU's peak operating months, Read says. TRU Food Services continues to pursue operators who will provide food that is tailored to people with dietary restrictions or lifestyle choices, and provide options during the evening on campus, to provide services during the winter months in addition to the fall, spring and summer.
Food Services response to TRUSU
A broader range of food options is also planned for the International Café in the International Building (IB), and the Upper Level Café in Old Main (OM). Negotiations have been underway since November to establish new food concepts early in the new year for IB. As discovered in 2014, when a planned commercial kitchen for a larger food court was not possible, redevelopment of the Upper Level Café will require time to deal with the infrastructure limitations. In the short term, Bento Sushi at the Upper Level Café is introducing its expanded menu in January.
With the construction of TRU's new Industrial Training and Technology Centre, slated to open in April 2018, the Trades Café in the Trades and Technology building will gain additional space to expand its footprint and reconfigure the dining area. TRU Food Services plans to work with students, staff and faculty to determine the best concept for the expanded café.
TRU Food Services also noted that contrary to the perceived monopoly by Aramark on campus, market competition is already provided to a degree by the Scratch Café and Accolades, operated by the Culinary Arts program, as well as TRUSU's Common Grounds café. New development on campus by the TRU Community Trust (TRUCT), soon to break ground on The Reach, will also include restaurants and other private food service providers in the future.
TRUSU's report and survey revealed a lack of awareness among students of recent improvements to food options on campus, so TRU Food Services plans to utilize its website and the new TRU Go app for more effective communications, along with a new series of icons to help visually identify dietary options such as vegan, halal, and gluten free at each venue. Culinary Arts and Common Grounds have been invited to join in the TRU Go app and signage initiatives.
Answering TRUSU's call to extend overall food service hours of operation to meet needs over a greater proportion of campus activity, TRU Food Services has extended operating hours in The Den (formerly Heroes) and Tim Hortons. This summer The Den was also reclassified as "food primary" to open the venue to underage students. Operating hours for additional specific outlets may be extended in future, depending on campus events or a change in levels of overall activity on campus.
To measurably improve the promptness of food service, particularly at the Tim Hortons outlet in the House of Learning, TRU Food Services is reviewing the service levels at TRU's busiest locations with the intentions of reducing wait times. It will also install "lineup" cameras at Starbucks and Tim Hortons, linked to the TRU Go app, so the community can view the lineup before making the trip to either outlet.
TRU Food Services welcomes feedback on the services it provides and looks forward to working with all members of the TRU community to improve the overall campus dining experience.