Posted on: November 17, 2014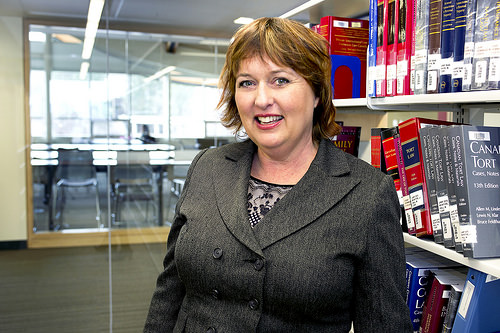 Being diagnosed with dementia is life-changing and among the changes: How will decisions around finances and health-care be made when the person is no longer able to decide for themself?
Learn more about the legal issues families face when dealing with dementia during a free and interactive workshop called Legal Planning and the Dementia Journey.
Led by TRU law professor Margaret Hall and hosted by the Centre for Seniors Information, the workshop runs Nov. 27 from 6:30 p.m. to 8 p.m. at 9-A 1800 Tranquille Rd.
Attendees will watch a video presented in storytelling format and will have opportunities to discuss key points when discussion slides appear. The story of Cam and Sally goes from Cam's first diagnosis of early-stage Alzheimer's disease to end of life, and along the way, addresses important questions the likes of: How will financial and health-care decisions be made when the person with dementia is no longer able to make decisions the law will recognize as valid.
Cam, 75, is Chinese-Canadian and has a grown son and daughter from his first marriage. His son does not approve of Sally and refers to her as a "gold digger". Sally is a Caucasian woman, is 15 years younger than Cam, and has a daughter in her early 20s from a previous relationship.
There will be discussion around the legal issues and legal planning tools the likes of:
Mental capacity — What does it mean to be mentally capable of making decisions?
Enduring powers of attorney and the Power of Attorney Act
"Section 7" and "Section 9" Representation Agreements and the Representation Agreement Act
"Committees" proceedings under the Patients Property Act
Mediation
Advance Directives and the Health Care (Consent) and Care Facility (Admission) Act
More information
Kelly Melnyk
Assistant to Margaret Hall
Phone: 778-847-5355
Email: melnykk13@mytru.ca