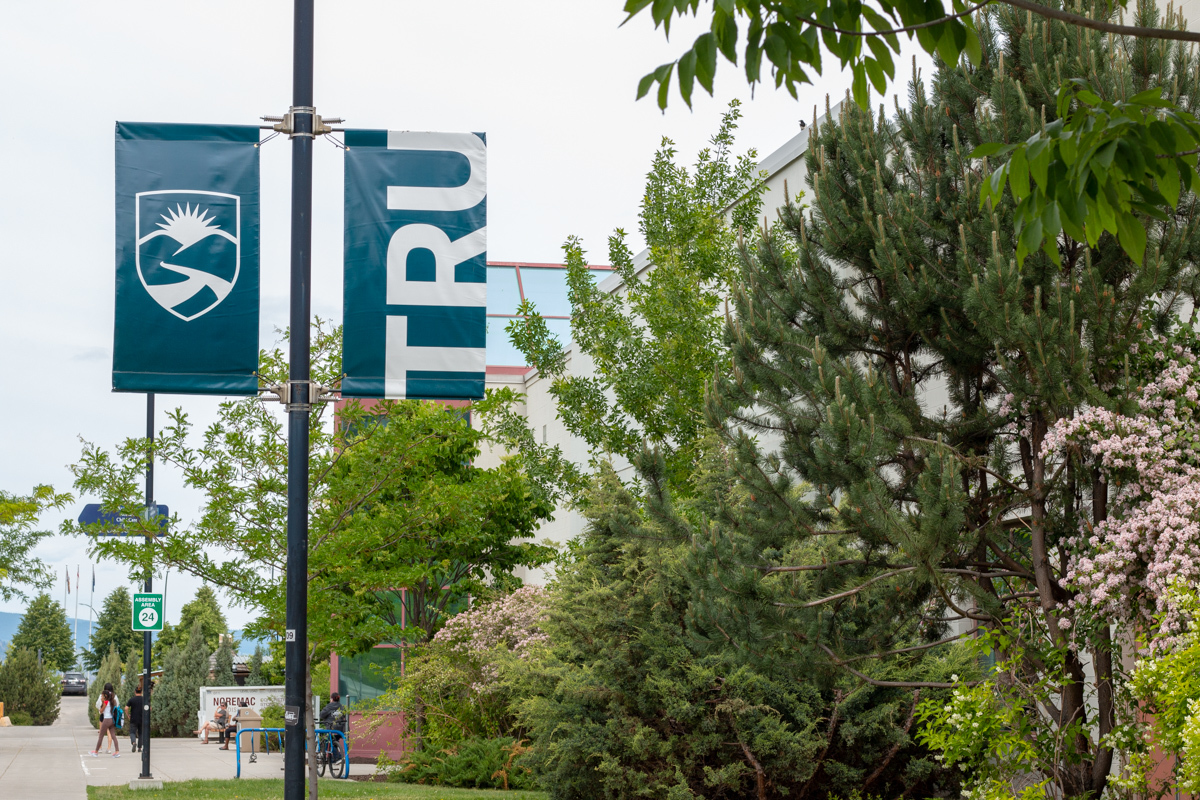 Kim Calder Stegemann and Nan Stevens's new book, The Journey from Institution to Inclusion: The History of Special Education for Children with Differing Abilities in the Kamloops-Thompson Region 1800-2021, takes an important look at how the education of students with diverse abilities has evolved over time — from institutionalization to an education system that meets kids' diverse learning needs.
Impetus for the book
"The grain of an idea started about three years ago," says Calder Stegemann, TRU professor emerita. "Associate Professor Nan Stevens, my colleague at the time, and I were in the School of Education, and we were both involved in special education and presenting and writing papers about inclusion. At the time there was a really strong push for the full inclusion movement, which is the placement of every student with a disability or diverse ability in a general education classroom. While inclusive education is important, it might not work for all students, all the time."
While the full inclusion movement was gaining ground, school districts across Canada were also closing their resource rooms: designated spaces where a special education program could be delivered to a student with a diverse ability, either individually or in a small group.
"Nan and I have been in classrooms, so we know what the realities are. One size doesn't fit all," says Calder Stegemann. "We also both have personal experience with kids with diverse abilities, so we felt that alternative methods of education need to be available for students who struggle in general classroom settings."
Despite decreased budgets, several schools in the Kamloops-Thompson School District continued to provide resource rooms, preserving the levels of service needed for students with special needs.
"Our district was one of the only school districts to retain resource rooms where students with severe impairments or behaviours were able to learn in an environment more suitable for their needs," says Calder Stegemann. "So, we thought we'd do a book that looks at the history of special education right across our area, to culminate with what is still happening now in our district. We wanted to be able to highlight or showcase how unique our district is."
Crucial voices
To gain perspective on people's experiences in special education, TRU alum Lena Stengel interviewed local members of the BC Retired Teachers' Association, school administrators, teachers, educators, teaching assistants, parents and students. Stengel was awarded an Undergraduate Research Experience Award program scholarship in 2019 to work on the project.
"We're really grateful for Lena's work," says Calder Stegemann. "It's labour intensive to interview people, but we felt really strongly we wanted those voices in our chapters. We've included the list of contributors in every chapter so the people who were interviewed, even if their quotes didn't make it into the text, were listed along with their role." 
The book's core writing team – members of the BC Retired Teachers' Association – gave life to the project by weaving the many voices throughout the text.
"Because of their hard work and dedication, the writing team created a book that's a voice in your ear, highlighting the importance and necessity for meeting the needs of students with diverse abilities," says Calder Stegemann.
Indigenous perspective
Unfortunately, due to the challenges caused by COVID-19 and other unforeseen circumstances, the writing team wasn't able to speak with Secwépemc community members about special education.
"We wanted to include an Indigenous perspective, because we strongly wanted to know how special needs, or individuals with different abilities, are dealt with in Indigenous communities," says Calder Stegemann. "We hired Indigenous students from TRU to interview Elders and other community members, but unfortunately we couldn't get that perspective."
Instead, SD63 District Principal of Aboriginal Education Mike Bowden provides some insight in the book's foreword.
"Mike talks a little bit about some of the challenges and issues around special education in Indigenous communities, but our hope is that at some point the Secwépemc community will tell their own story," says Calder Stegemann.
The book is available at the TRU Bookstore.