Stories do more than merely tell tales. They create empathy in readers—young and old—and give voice to issues like social justice. And that is exactly why Thompson Rivers University (TRU) English Professor George Johnson wrote his first children's picture book, How Hope Became an Activist, released in October by UK publisher Dixi Books. His next children's picture book, Marisa and the Mountains, is set to be released in February 2021.
"Picture books are the first books that kids read and so they make a big impression," Johnson, chair of TRU's English and Modern Languages Department and award-winning writer, says.
"We enter into someone else's world and experience their hopes, desires, challenges. We empathize with them even if we may not agree with their worldview or choices.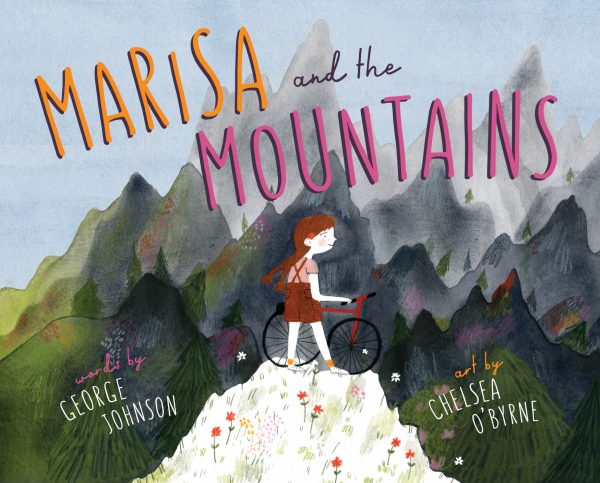 "Right now, especially, we all need these stories about hope and we need to start shifting the narrative towards more empathy and compassion for those in circumstances different from our own."
Johnson was inspired to begin writing children's books because of his own long-standing commitment to social justice and his realization that kids are not being exposed to certain themes in the books commonly available to them.
"I wanted to cover some topics that I didn't see in the picture books I was reading to my own kids, such as activism," Johnson says. "I wanted to normalize the word activist and take away the stigma sometimes attached to it. We all need to be activists now. We've got major issues facing us from the pandemic to the environmental crisis and it's no longer enough to hope or wish for change for the better."
Johnson's own adventures in activism began in the early '70s when his Grade 5 class raised awareness about pollution by removing litter from a local creek in his hometown of Waterdown, Ontario.
"I've been involved in social justice work ever since," Johnson says.
Johnson's passions for social activism eventually became part of his profession as a creative writer. In fact, How Hope Became an Activist is inspired by one of the skits he wrote to raise awareness about sweatshop labour entitled Martha's Donning A"wear"ness. Johnson performed the skit at various locations in Kamloops with help from some young friends.
"I believe that kids can make a difference, and it seems even more relevant now with everything that is going on," Johnson says.
Johnson's hope is that adults will read his picture books to children and a seed will be planted, "inspiring, encouraging and empowering them to make change and giving them hope that their small acts can make the world a better place."
How Hope Became an Activist is the first book in a series Johnson has created focusing on how kids from diverse backgrounds can band together and become activists by helping to save bees or volunteering at a food bank. The next book in the series is entitled How Ben "Bee"came an Environmentalist.
November is Fairtrade month and Johnson will donate $1 from each copy of How Hope Became an Activist to Fairtrade Canada. You can buy a copy at The Smorgasbord, The Art We Are, The Book Place, Chapters or online.
Johnson will be discussing the importance of activism in literature and the need to engage children through reading so that we can build hope and develop empathy and community at two talks: online through the Kamloops Library on Thursday, Nov. 26 at 6:30 p.m.; and online through a TRU Gift of Learning presentation on Wednesday, Dec. 2 at 7 p.m.