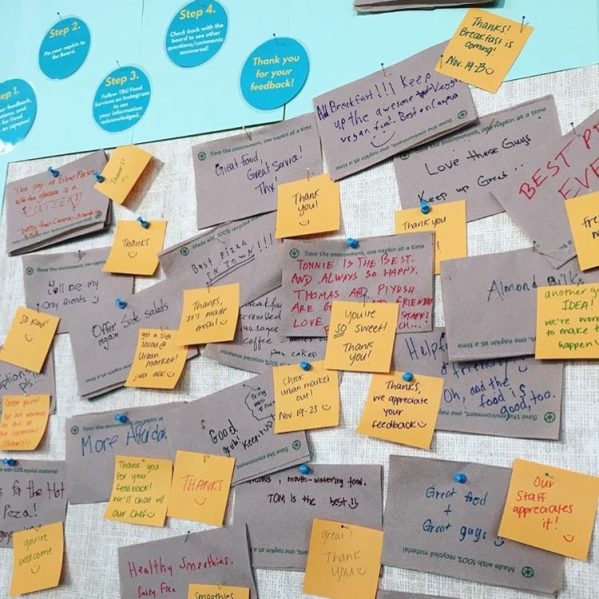 Kudos to you! Your comments have helped improve Food Services. Please keep the ideas coming, because we're better together.
Success stories
In November, we held our first Napkin Talk at Urban Market. For one week you wrote ideas such as "offer side salads" and "more breakfast items" on napkins and pinned them to our feedback board. We posted the suggestions to Instagram and—thanks to you—we have been able to implement many great changes. By the way, you can now find almond milk at the International Café and healthy smoothies at The Deli at U and M.
Tasting Tuesday gives you a chance to sample items we're thinking of bringing in and items we currently offer. Your sample testing told us that HOWL (TRU's very own custom coffee) is tops! Follow us on Instagram to find out where the next Tasting Tuesday will be.
#loveit
We love Instagram! It's how we promote what's happening at our food service outlets. Follow us and comment to help us continue to improve. We hope our posts make you hungry.
Have a comment? We value your feedback. Please let us know what you think of the food services choices by emailing foodservicesfeedback@tru.ca.