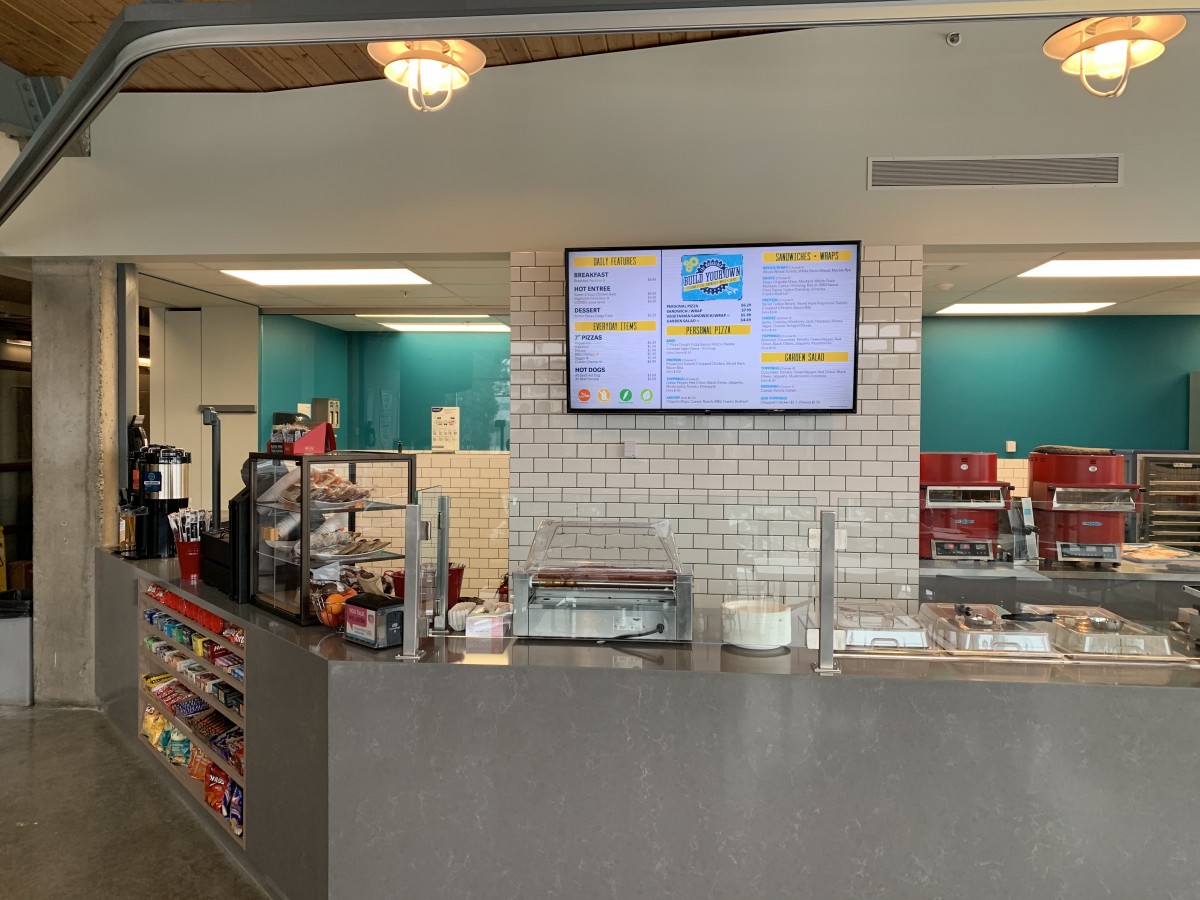 The TRU Food Services team is excited to announce The Workbench is now open on the second floor of the Trades and Technology Building. It takes over for the Trades Café, which shut down in September for renovations in order to provide a wider variety of menu offerings.
Start your day off with a hot breakfast or fuel up for the afternoon with one of our rotating hot entrée specials. Get creative with The Workbench's build-your-own menu, where you have the choice to customize a personal pizza, sandwich, wrap or salad.
Other menu options include hot dogs, smokies, Bento sushi, desserts, seasonal fruit and veggie cups, chips, chocolate bars, beverages and a selection of homemade bakery items.
Fresh 100 percent fair-trade organic HOWL coffee is back, so come check us out:  Monday to Thursday, 7:30 a.m. to 2 p.m. and Friday 7:30 a.m. to 1:30 p.m.
Don't forget to share your custom pizza, wrap or salad creation with us on Instagram using the #myTRU.  (https://www.instagram.com/tru_foodservices/).
TRU Food Services welcomes your feedback and looks forward to working with all members of the TRU community to improve the overall dining experience. Send your comments to foodservicesfeedback@tru.ca.