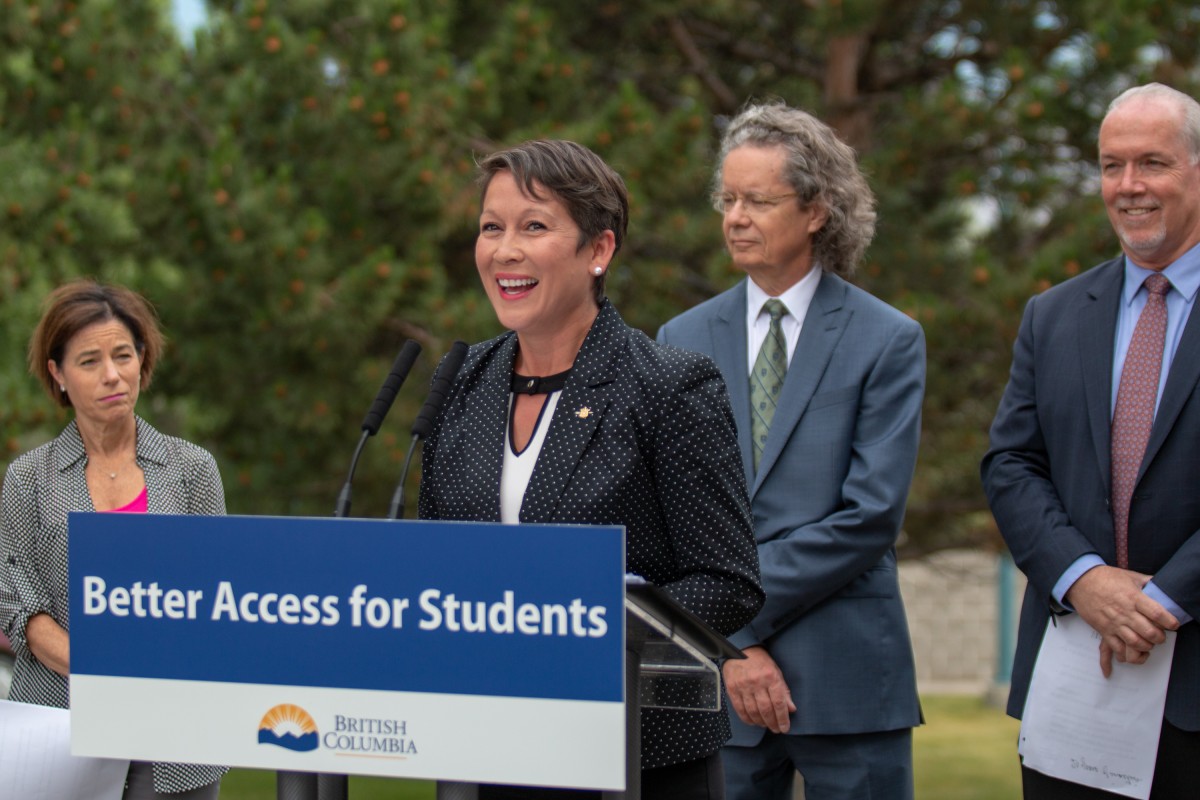 TRU is making big moves to expand student housing with the purchase of the six-building private rental complex, Upper College Heights.
Along with the acquisition, extensive renovations to add 142 additional student spaces will occur with estimated completion set for September 2019. A select number of units will be designed for students who have families, which is a first for TRU. The deal includes the purchase of adjacent vacant land that can be used for more student housing in the future.
"TRU is a growing university and our need for on-campus student housing continues to increase. This purchase will not only allow more students to live where they study, it lets us offer family residences for the first time," said Alan Shaver, president of TRU.
Premier John Horgan was in Kamloops for the announcement and the Government of B.C. provided a loan of $25.5 million toward this $37 million housing project. Once renovations are complete, UCH will add 533 student rooms to the existing pool of 872 At TRU –currently between two student residences–on the university's campus.
"We're opening the door to opportunity, by helping people find an affordable place to call home, while they pursue their studies," said Premier John Horgan. "Building student housing will help young people, families and people from neighbouring communities access post-secondary education and skills training.
This project will help alleviate student housing availability issues, offer easier access to university and skills training and allow students to better focus on their education.
"When students have access to homes they can afford, they can focus on their studies without the stress of trying to find a suitable place to live," said Selina Robinson, Minister of Municipal Affairs and Housing. "At the end of the day, the benefits of this investment will be felt by the entire community. More on-campus spaces for students will increase the availability of rental housing in the wider community, and that will help improve the affordability of rental housing for everyone in Kamloops."
For more information on the purchase, see the Government of B.C. website.