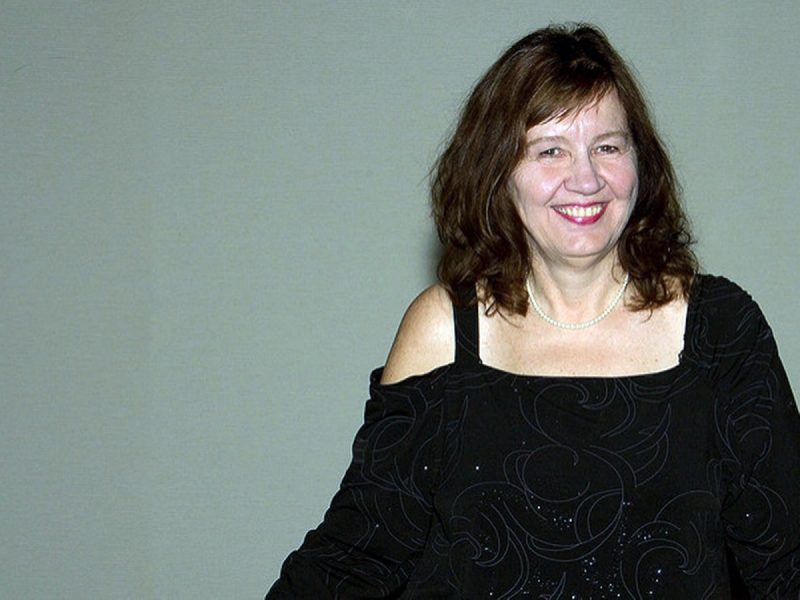 Melodie Hull, an Open Learning Faculty Member since 2003, has received a 2017 Nursing Excellence Award for Lifetime Achievement, conferred through the the Association of Registered Psychiatric Nurses of BC (ARPNBC) at the BC Coalition of Nursing Associations awards ceremony.
A registered psychiatric nurse (RPN) with two graduate degrees (MSc, MEd), Hull teaches in Open Learning's new Interprofessional Mental Health Practice Certificate program: courses HLTH 4411 Introduction to Mental Health and HLTH 4421 Assessment and Intervention Approaches to Mental Health Problems. She also wrote and teaches HLTH 1061 Medical English and HLTH 2931 Psychiatric/Mental Health Nursing: Foundational Concepts.
Hull received the nursing excellence award for her professional and academic achievements, dynamic and innovative approach to patient care and long career in psychiatric nursing. At Open Learning and other institutions—notably, Kwanten Polytechnic University (KPU), where she helped develop the Bachelor of Psychiatric Nursing program—students from diverse fields reap the benefit of Hull's interdisciplinary knowledge and experience.
"In the Interprofessional Mental Health Practice Certificate program, it's a pleasure to see the variety of people who are taking those programs. For example, I have a student who is a dental hygienist," Hull notes.
In addition to national and international teaching, Hull has worked extensively with marginalized people in communities and care facilities, and in forensic psychiatry and correctional services; authored two textbooks; presented at conferences worldwide; published in academic journals; and served as a dean of programs for a private health care academy. She is also a philanthropist: in 2008, through the Cranbrook and District Community Foundation (CDCF), she established the Melodie Hull Fund for Mental Health, an ongoing endowment for people with mental health and substance use challenges.
What can Open Learning learners gain by adding mental health training to their skill set?
"Mental health is everywhere," said Hull. "My courses are about recognizing that mental wellness is for all of us. They are client-centred and interested in the context of clients' lives. So a bio-psychosocial-spiritual approach is part of the way that we work. For example: if you are a client with a broken leg, besides the pain, there are many other things besides the injury that are going on with you. You might wonder, 'What about my job? Who's going to look after my child? Will I lose my leg? Can I drive?' Competent, effective mental health nursing practice by all nurses recognize this, that bio-psychosocial-spiritual elements are in interplay."
She continued, "As an RPN, I bring the broader scope of mental health to students and make it more real, understandable and salient, sometimes much more differently than does an RN, and have discussions with students around this to bring the bigger, person-centred context into their practice," Hull said. For example, in HLTH 2931, she asks students to survey their community by visiting mental health or substance use sites to explore emotional crises in case studies to learn more than the core mental illnesses society is most familiar with.
Finally, Hull feels that she imparts a sense of advocacy to her teaching.
"So many people have been skeptical about RPNs' abilities and educational backgrounds, not realizing that we have degrees and knowledge of medical surgical nursing. We're well qualified, well-rounded in so many ways as professional nurses," Hull said, appreciating how her professional colleagues across disciplines have recognized this about her, and how this led to her Nursing Excellence Award for Lifetime Achievement.