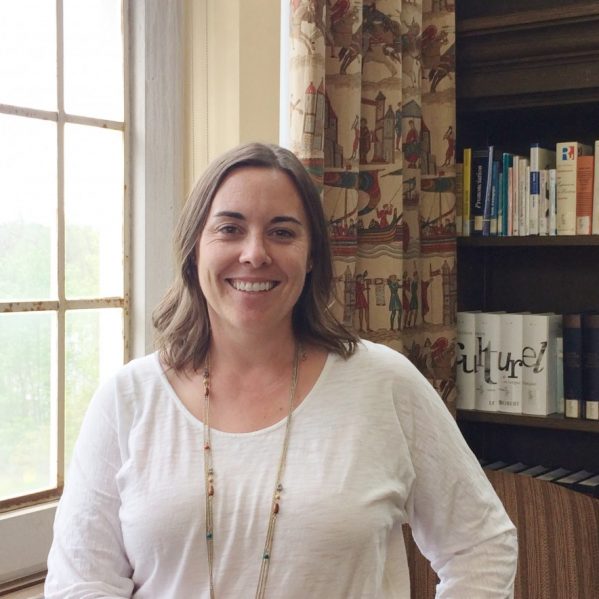 Dr. Christine Bovis-Cnossen, provost and vice-president academic, announced May 26 that Dr. Catharine Dishke Hondzel has been selected to be the new Director of the Centre for Excellence in Learning and Teaching (CELT). Catharine will take up her position at the Centre on August 1, 2017.
As director, Dishke will provide strong strategic and visionary leadership in the articulation and implementation of learning and teaching excellence and education innovation. She will work with faculty and deans to develop and promote the scholarship of teaching and learning, scholarly teaching and evidence-based practices that support and enhance TRU's comprehensive programs, delivery modes and learners. She will also chair the Senate Teaching and Learning Committee and will be a member of the Senate Student Engagement Committee.
In her previous role as Coordinator of Research and Learning Support at Huron University College, Dishke worked with faculty and administration on teaching support, course and curriculum development, research support, developing high impact practices in community-based learning, and cyclical program review.
"I am confident Catharine's prior experience at Huron University College and her academic curriculum vitae will serve her well as she undertakes leadership of CELT here at TRU. I trust you will extend your warmest welcome and give her your full support and collegial cooperation as she joins our community," Bovis-Cnossen stated.
She received her MA in Applied Social Psychology from the University of Windsor and holds a Doctorate in Education Studies (Applied Psychology) from Western University.
She also helped found Huron's Centre for Undergraduate Research Learning, a program which offers mentorship and funding to undergraduates to conduct their own independent research projects alongside faculty mentors.
"I am excited to begin work at TRU and look forward to having the opportunity to collaborate with leading-edge faculty and staff who share a vision of engaged teaching and learning. Working together, I hope to cultivate strength in diversity and support an innovative and positive campus culture that inspires creativity and includes everyone," said Dishke.
Her research projects have investigated teachers' fostering of creativity in the classroom, variations in children's creativity in Norway, Finland and Canada, and the development of resilience and employment skills in trade apprentices. Her work in the scholarship of teaching and learning has examined faculty and graduate students' perceptions of teaching culture at research-intensive institutions, academic preparation and pathways for technological education teachers, and decision-making processes in faculty and students engaged in undergraduate research.
More information
Dr. Christine Bovis-Cnossen
Provost & Vice-President Academic
Telephone: 250.377.6126
Email:  Provost@tru.ca