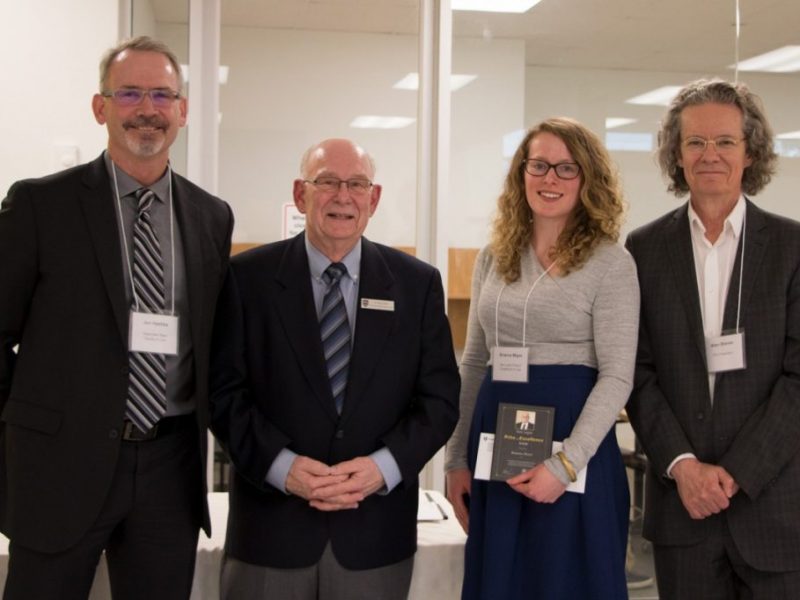 Fifteen top students in law, arts, business, education, science, culinary arts, tourism and nursing shared in $27,250 in awards and prizes at the Lepin Awards Presentation on Apr. 12.
This year's recipient of the Ken Lepin Prize of Excellence in Law is Brianna Meyer.
Ken Lepin, who was recently given a BC Community Achievement Award for his philanthropy, has given more than $200,000 to 133 TRU students since 2006.
The awards provide financial assistance to students, bestowed on the basis of outstanding academic achievement in course work and research, as well as leadership activities.