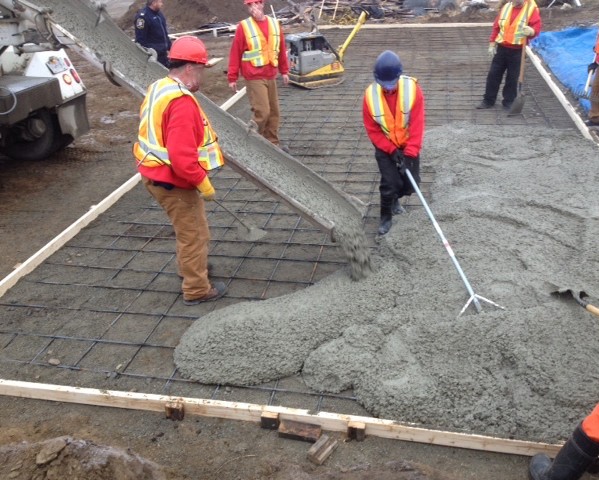 They've completed a six-week pilot program and now six inmates at Kamloops Regional Correctional Centre are one step closer to meaningful employment upon their release.
The partnership between School of Trades and Technology and B.C. Corrections had students taking Level 1 Construction Craft Worker (CCW) and their learning made up of classroom and practical work, equipment operation, traffic control, Construction Safety Training Systems certification, and Occupational Level 1 First Aid certification. Students learned teamwork and were exposed to a variety of skills needed to work in the construction industry.
"I have long promoted this type of training for those in custody. To me, the first step towards creating positive behavioural change is through meaningful education," said Lindsay Langill, dean of trades and technology. "Education must not only be restricted to classroom theory and textbook rhetoric; it must also include a pragmatic approach involving the hands, the head and the heart."
All six students passed the CCW Level 1 apprenticeship exam, administered by the Industry Training Authority (ITA) and are one step closer to receiving their Red Seal Certification in that trade.
The CCW Certificate is the newest Red Seal and was created in hopes of filling the projected skills shortages in the construction and natural resource sectors. The program supports the B.C. Skills for Jobs Blueprint, which is helping British Columbians get the skills necessary for future job openings in the trades sector.
The School of Trades and Technology is now working with industry to help find work and apprenticeship opportunities for the six grads upon release.
More information
Lindsay Langill
Dean of the School of Trades and Technology
250-828-5110
lblangill@tru.ca