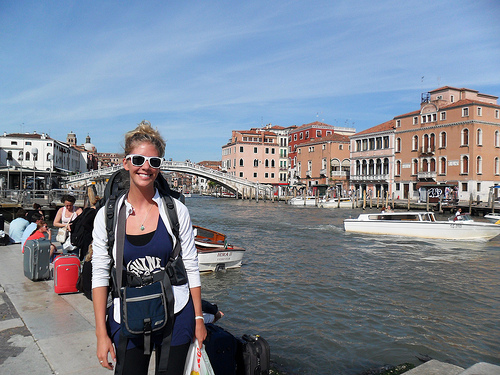 You don't need to have travelled or be enrolled in an international major to study in another part of the world.
The Study Abroad Exchange Program allows students to live and study in a different country for one or two semesters. Students earn credits towards fulfilling degree goals while travelling at the same time.
Give yourself an advantage in this increasingly complex and globalized world. Where in the world can I go?
……………………………………………………………………
 Over the course of the next few weeks, the TRU Newsroom will feature one or more of the 2012-13 Study Abroad Ambassadors. One of this week's profiles is Courtney.
Since the age of four I have had a longing to travel, especially to France. I asked for easels and berets for Christmas so that I could make believe that I was an artist painting on the Seine River. I dreamed of going to Paris and seeing the Eiffel Tower with all its lights.

When I entered into university at TRU, my ambitions and strong passion of witnessing the culture, the society, and the landmarks of France were even more desired, and TRU Study Abroad made them possible in my third year.

One of the greatest impacts of Study Abroad on my life was my French-speaking abilities. Throughout my stay, listening, observing and repeating were daily tasks, and I eventually learned the correct way to order a café, or ask for directions to the TGV."
………………………………..
READ THE STORIES of other Study Abroad Ambassadors
Seth — Morocco
………………………………..