Posted on: January 23, 2018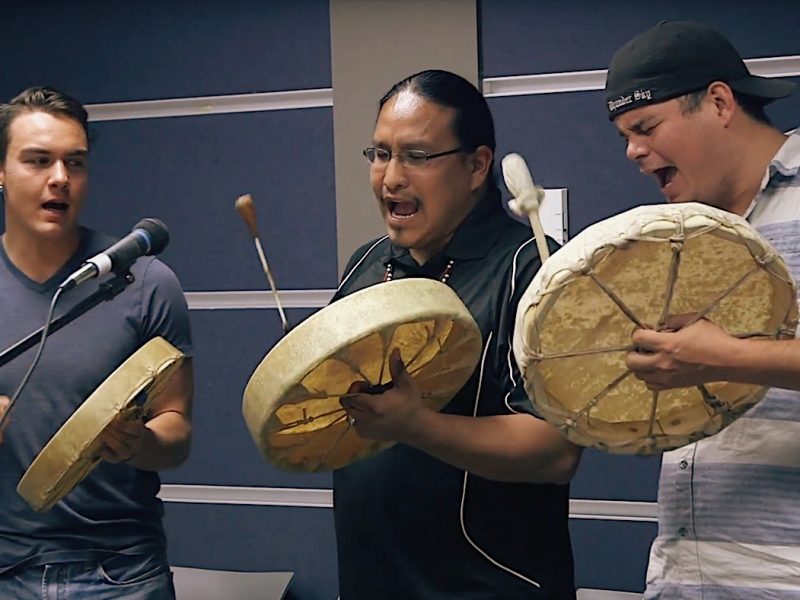 Have you ever wanted to meet up with a group of people from across campus and make something totally new and creative, but you needed the momentum and funds to get started?
The Marketing and Communications (Marcom) department at TRU is formally announcing the launch of three Creative Collaborative awards—an opportunity to get together and make something, with financial support.
When Find Your TRU was launched—a recent re-branding of the university—a strong message that everybody has the right to seek, find and live their full potential was celebrated.
"TRU's brand attributes are meant to empower, inspire and transform. We wanted a tangible award and project to come from this idea of potential," said Lucille Gnanasihamany, Associate Vice-President, Marketing and Communications. 
"The means for people to create something together in the TRU community was born as another step in empowering our collective confidence."
A call was put out for volunteers to create an original piece of music that embodied the new brand. Many were interested, but a group of eight core people took it on.
"As is the case with any collaborative process, this joint writing and recording venture had its challenges," said Ulrich Scheck, arts faculty member and keyboardist.
"However, the rewards far outweighed the efforts we all had to make to create this song. Writing and making music together is one of the most exhilarating and emotionally satisfying activities inspired by our creative nature as human beings."
Faculty, staff, students and alum made up a musical group which included keyboards, saxophone, guitars, Indigenous drummers and singers, harmonica, violin and vocalists. They collaborated, jammed, rehearsed and recorded, and all costs associated were covered by Marcom.
"I really enjoyed working with such a diverse group of musicians, especially the aboriginal drummers and singers," added Annette Dominik, arts faculty member and violinist.
"Creating a collaborative work from the ground up was inspiring, and it was wonderful to come together around a creative project that took us out of our habitual roles."
Vernie Clement, Indigenous mentor and community coordinator, added that he was a bit nervous and wasn't sure about what would come of it, but was curious enough to show up and see where it would go.
"Any time you get out of your comfort zone, you learn something new about yourself and that's always a good thing," said Clement.
Watch the making of the song I Will Shine Out
Listen to I Will Shine Out
"I really enjoyed meeting people at TRU that I wouldn't meet in the course of work. We have so many people from so many backgrounds," said Craig Jones, law faculty member and guitarist.
"It's often hard for creative people to collaborate because we think it might water down our vision or idea. But really, the end product of several minds is almost always a lot better. Besides, you need someone to help carry the gear."
---
Current Opportunity for Creative Collaboration
Now, to continue the spirit of creative collaboration within the TRU community, a new award is available to any current TRU faculty, staff or student who wishes to collaborate creatively.
There are very few parameters, the only rules are that the collaboration has to comprise of two or more individuals and be centered around the theme of potential to further their art.
This could include a new piece of software, a garden bed, creative food combinations, visual art, performance art, and so many more possibilities.
If you are interested in receiving one of three $1,000 awards to collaborate creatively with other current students, staff and faculty, please fill out this form by Dec. 15, 2018.
A panel of judges—including the Marcom team, one student and one faculty member—will judge the entries during January 2019.
Winners will be announced in February of 2019.