Posted on: September 7, 2017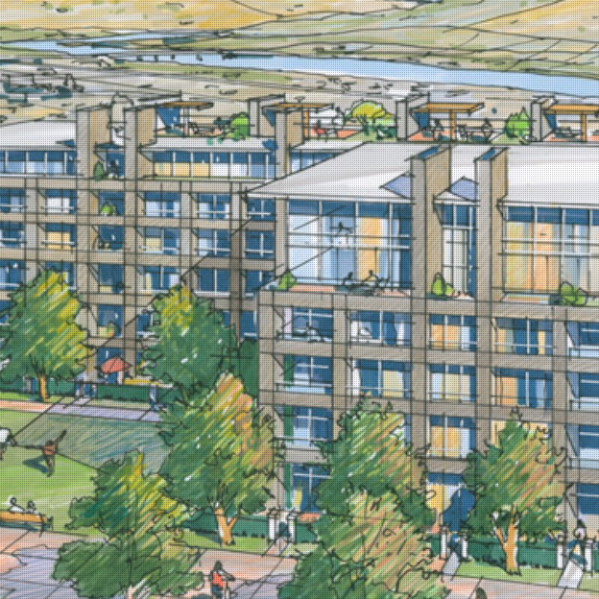 The Reach development moves into another phase with a partnership agreement between the TRU Community Trust and Kamloops real estate company Kelson Group.
Kelson Group stood out from developers across the country who submitted bids in the trust's request for proposals to develop the second parcel of land at The Reach. The Reach is a 90-acre master-planned community being built on the TRU campus to provide the university with financial support.
"Every bid that was submitted was a viable bid, and we couldn't be happier that Kelson Group, a local company with a great reputation, was able to compete and win this parcel of land," said Trust Chair Frank Quinn.
Kelson Group is a locally owned company that has been in business for more than 40 years. Among the projects Kelson Group has been involved in is an apartment building on Summit Drive, and other developments in Langley and Abbotsford.
At The Reach, Kelson Group plans to build a 56,000 square foot, four-storey multi-family rental on the north side of Old Main. Construction is slated for spring of 2018 with a completion date in September 2019.
"The Reach's vision to offer a new walkable community for Kamloops, enrich the TRU campus, and return funds to support university initiatives, aligns perfectly with Kelson's values.  TRU is a very important part of Kamloops, and we are excited to have the opportunity to contribute to its growth by developing an exciting new rental building in the heart of the campus," said Jason Fawcett, vice-president of Kelson Group.
Kelson Group and The Reach will be at TRU's Back to School BBQ Friday from 10 a.m. to 3 p.m.
For more information:
Finlay Sinclair
President and CEO
TRU Community Trust
778-471-8393
fsinclair@truct.ca
http://truct.ca/opportunities/
http://reachkamloops.com