Posted on: June 28, 2017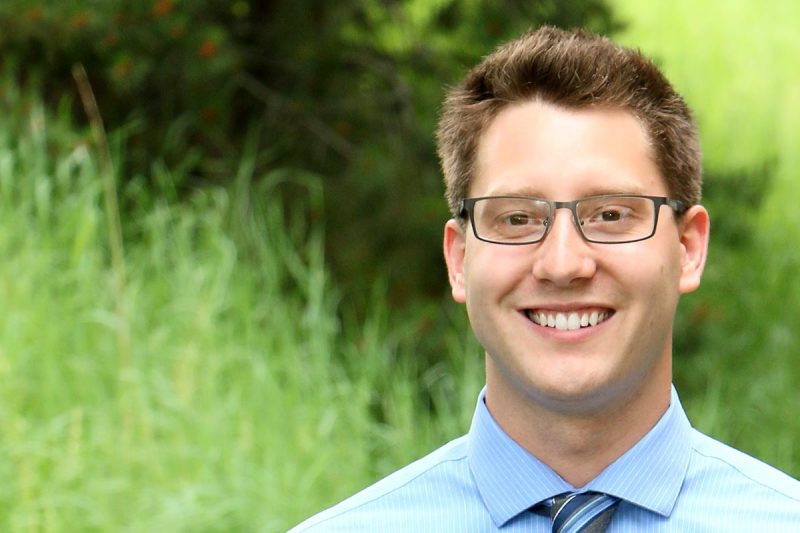 As he helps unravel mysteries around the health benefits of red wine, Mitchell Wihlidal is also mastering the art of effective poster presentations.
The fourth-year chemistry student recently received second place for his poster for the Analytical Chemistry Division at the 100th Canadian Chemistry Conference earlier this month in Toronto. It was the third time to present the research, with the latest conference being the most prestigious so far. In May he presented at the Western Canadian Undergraduate Chemistry Conference in Edmonton and also in March at TRU's Undergraduate Research and Innovation Conference.
"A lot of people like the research and think it is interesting because it all comes back to wine," said Wihlidal, who is conducting the research as part of Kingsley Donkor's research team.
With Wihlidal evolving into a poster presenting pro, the Newsroom turned to him for some suggestions.
See his advice below.
Said Donkor, "It is beneficial for our chemistry students to participate in this conference to create new networks and brighten their chances for future careers in academia or industry. Being the premier chemistry conference in Canada, it allows our students to effectively communicate their research to a wider audience."
The team is studying resveratrol, which is said to be the healthy component in red wine that among other things, suppresses cancer, reduces inflammation, decreases the risk of cardiovascular disease and combats obesity. Resveratrol is also thought to be neuroprotective, anti-aging, and may even prevent cancer.
Specifically, the team wants to know how resveratrol dissolves in the bloodstream and also how it attaches itself to proteins in the bloodstream in order to be carried to various areas where it can be beneficial.
In building on previously-published research by other groups, the TRU team is using improved techniques to address previous drawbacks. Among the improvements: using instruments with higher sensitivity in order to get better results in less time, getting more done with fewer supplies and using less chemicals in the process and therefore needing to dispose of less later on.
The resveratrol research is expected to continue for the next two years, said Donkor, with the next stage to investigate other potentially-relevant polyphenols such as catechins and how they can also be transported to their targets by human serum proteins.
5 tips to presenting a winning poster
Study and know your research.
Be confident
Be enticing.
Be happy.
Be involved with your audience.
And a bonus: "Go over everything well and be thorough with your explanations. You should reiterate what the main goal or main purpose of doing everything was and why the research is important."
Everyone has experienced losing an audience and good presenters know how to reel them back in. How do you know when you're losing someone and how do you bring them back in?
"You can see when you're losing someone and to pull them back in, you have to change up your gears a little bit. If you're focusing on one subject or one area of your poster and you see their eyes wander, that's usually a good indicator that you've lost them. I usually try to see what they're looking at and connect the two somehow. Then I bring them back to the first idea. I might switch up my tone and try to make myself more involved with them. This is also a good time to remind the audience why my research is important, just in case I've really lost them."