Posted on: April 26, 2017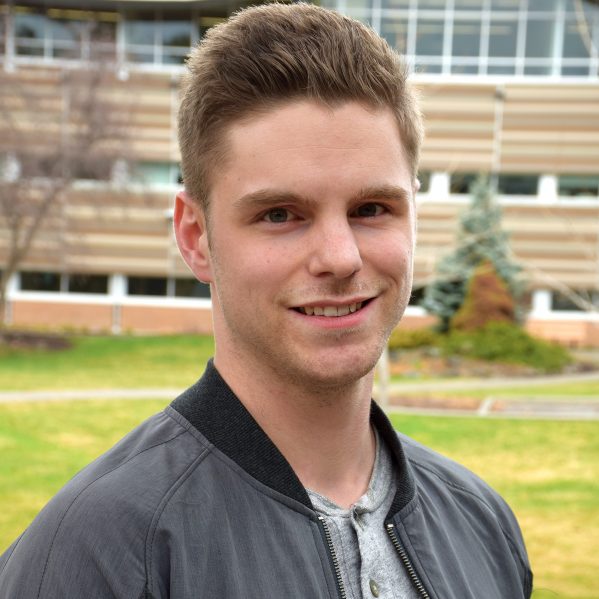 Summer jobs don't get much more interesting.
Next month Mathew Norman takes off for Germany where he'll spend the three months fully immersed in a research project at the University of Münster, all part of a RISE-Globalink Research Internship.
Norman will spend two weeks taking intensive language courses in Berlin before heading to the university, where he'll work under the supervision of Martina Liebich, a pharmacist in the Institute of Pharmaceutical and Medical Chemistry.
The research project, Analytical method validation for determining free and liposomal daunorubicin in plasma, which is a treatment for acute myeloid leukemia, provides an amazing learning opportunity for Norman, who has just completed his second year of his Bachelor of Science degree, and who learned of the internship in his microbiology class.
"We do a lot in the labs in our second year here, so I've already been introduced to a lot of the same technologies that I'll be using this summer. I've been in touch with my supervisor at Münster and feel pretty comfortable with the work, and I'm really looking forward to the cultural experience," he said.
"This is a really good example of the international language of science," he added.
Mitacs Globalinks builds a living bridge between Canada and international partners by establishing and reinforcing global links through student mobility. The RISE-Globalink Research Internship, valued at $5,200, provides an opportunity for students at Canadian universities to build an international research network and undertake research abroad. This award is offered in partnership with the Deutscher Akademischer Austauschdienst (DAAD).
As excited as he is to begin his journey, he's admittedly nervous.
"I haven't traveled at all. I'm from Savona (west of Kamloops), and this is definitely the farthest I've ever gone, but I'm really looking forward to it."