Posted on: December 19, 2016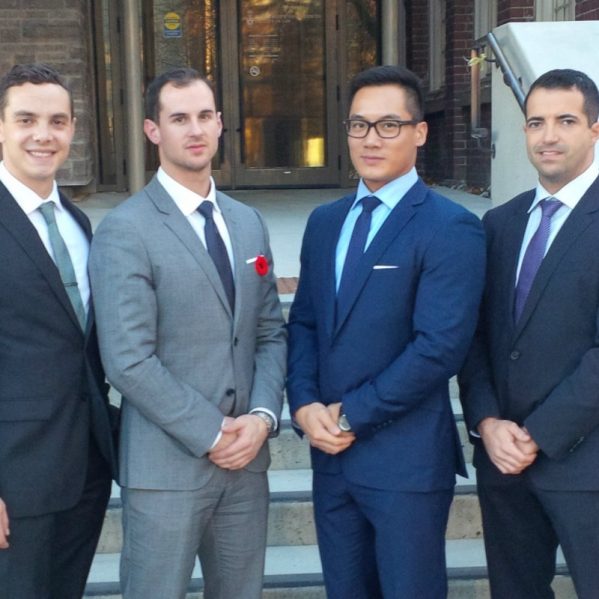 Four students represented TRU Law at the Hockey Arbitration Competition of Canada (HACC) in Toronto last month.
The event was hosted by the Sports and Entertainment Law Society at the University of Toronto on November 13-14.
Kris Kinash, Kyle Sandulescu, Richard Wong and Nathan MacDermott competed alongside 32 other teams from law schools across Canada, as well as a few US law schools including Harvard.
This marks the second time TRU Law has participated in the HACC.
"This competition simulates the salary arbitration procedures used in the National Hockey League," said Associate Dean Jon Heshka, who accompanied the pair of teams as their coach.
Heshka, who teaches sports law and has acted as an HACC arbitrator in the past, says the competition is a great experience for students.
"It gives participants an opportunity to sharpen their oral and written advocacy skills within the specialized context of an NHL salary arbitration proceeding."
Each student team was assigned three actual NHL arbitration-eligible players and represented either the player or the hockey team in each of the three rounds of the arbitration proceedings.
"I'm very proud of how well both teams prepared and performed," Heshka said, noting however that neither team advanced to the finals.
"We look forward to competing again next year."