Posted on: December 13, 2016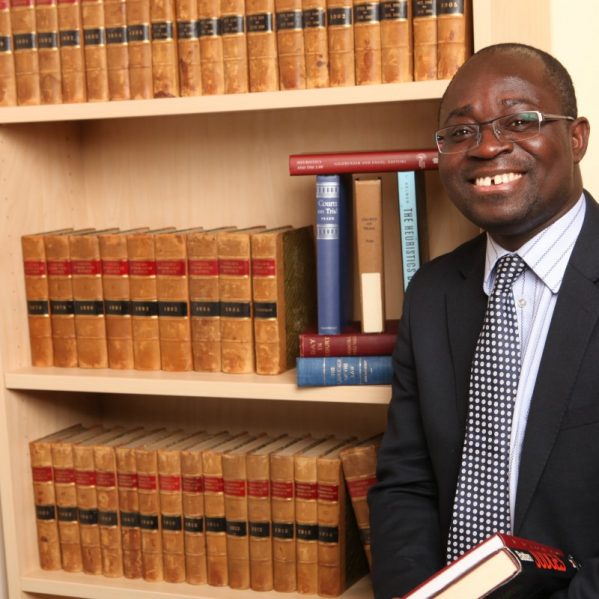 Dr. Richard Oppong has co-edited and published a Festschrift—a collection of writings published in honour of a scholar.
The book is dedicated to Nana Dr. Samuel Kwadwo Boaten Asante, a practitioner and policymaker in the Ghanaian legal community and a personal mentor of Oppong's.
"Dr. Asante is a distinguished scholar and professional whose work on law and development, especially in developing countries, spans 50 years. He has worked at both the World Bank and the United Nations Centre on Transnational Corporations before returning to Ghana to lead various national assignments, including the significant task of drafting the proposals for Ghana's current Constitution," said Oppong.
The 700-page Festschrift contains contributions from 47 individuals around the globe.
"Notable authors include justices of the superior courts of Ghana, England and Wales; a judge of the Iran-United States Claims Tribunal; Fellows of the Ghana Academy of Arts and Sciences, deans of law and a variety of other legal experts," said Oppong.
The book's 42 essays examine Dr. Asante's life, work and scholarship, and probe issues in various areas of law including foreign investments and international business transactions, national and international dispute resolution, governance and constitutionalism, and law, development and policy.
Professor Oppong's chapter is entitled "International Business Transactions, Arbitration and the Constitution of the Republic of Ghana".
Oppong's project was supported by three students and was partly funded by a TRU Undergraduate Research Apprenticeship Grant.