Posted on: April 12, 2016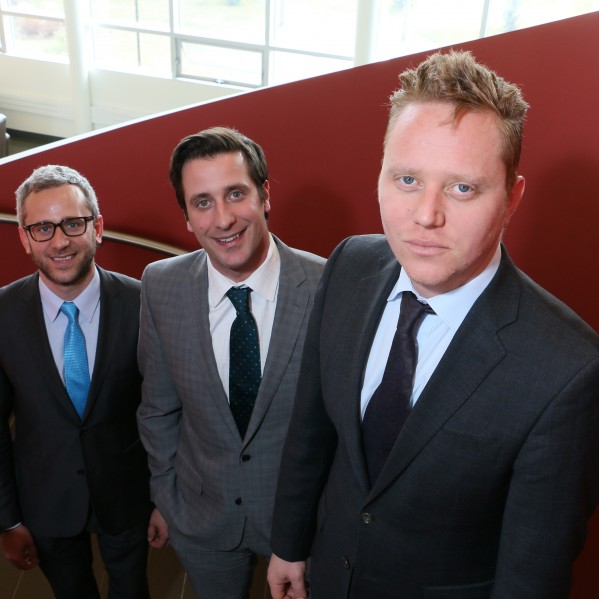 Congratulations to TRU Law faculty members Dr. Chris Hunt, Dr. Lorne Neudorf and Micah Rankin, who were awarded a major $10,000 research grant from the Foundation for Legal Research for their project "The Guide to the Canadian Interpretation Act."
The significant award—only up to two $10,000 grants are awarded each year—will allow the faculty members to examine the Interpretation Act, ultimately developing an accessible and practical legal resource for lawyers, judges and self-represented litigants.
"Despite the importance of the Interpretation Act as a key legal resource in understanding and interpreting the law, little commentary has been written on it," said Neudorf.
The act is a key source of legal rules that can be applied to resolve ambiguity arising from the interpretation of written laws and is extensively referred to by judges in their decisions.
"In 2014, courts and tribunals invoked the Interpretation Act more than 100 times. Our project is important because it will provide expert commentary and case law analysis on this vital piece of legislation," added Neudorf.
The trio will undertake their research this summer with the help of a student research assistant, and their book is expected to be published next year.
The Foundation for Legal Research was established in 1957 to encourage legal writing valuable to the Canadian legal profession in the day-to-day practice of law and the administration of justice.  Annual grants for legal research projects range from $3-5,000 with only one or two major grants of $10,000 awarded each year.  The grant process is competitive at the national level with past winners selected from law schools across Canada.
For more information:
Dr. Lorne Neudorf
Assistant Professor
Faculty of Law
778-471-8431
lneudorf@tru.ca