Posted on: January 4, 2016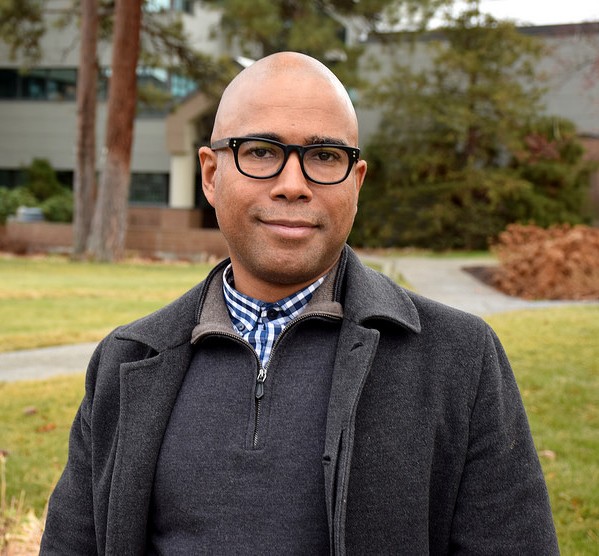 The Afrodescendant movement began 15 years ago with the Declaration of the Regional Conference of the Americas—the lead-up to the Third World Conference against Racism, Racial Discrimination, Xenophobia and Related Intolerance—held in Santiago, Chile.
Today, PhD candidate and TRU sociology faculty member Alejandro Campos Garcia calls it "one of the most important political movements in the Americas," and it is on this topic he co-edited Identity Politics in a Time of Afrodescendancy: Self-identification, Ancestry, Visibility and Rights, with Silvia Valero, published in Spanish through Editorial Corregidor.
The book puts the last 15 years of the Afrodescendant movement into perspective.
"Since the year 2000 Afro Latin American grassroots leaders have come together to demand recognition and protection of collective economic, political and cultural rights. One of the most salient outcomes of this mobilization has been that Latin American governments and international agencies, such as the United Nations and the Organizations of American States, have introduced an unprecedented number of programs and regulations that attempt to address their specific needs. For instance, almost every country in the region has adopted constitutional reforms, and some have gone further, creating affirmative action policies and specialized anti-racism institutions focused on the Afrodescendants," Campos Garcia said.
Read: The renewed focus on the struggle for Latin American Afrodescendant rights
The United Nations Development Programme, which works to eradicate poverty and reduce inequalities worldwide, indicates that Afrodescendants represent between 20 to 30 per cent of the population of Latin America, and experience disproportionate levels of poverty and social exclusion. The goal of the movement is to realize political, civil, economic and social human rights of Afrodescendants.
Campos Garcia wrote the book's introduction, as well as the chapter, "Normalization and Formation of the Human Rights Justice Model: The Afrodescendant Theme and the Contribution of the Interamerican System."
The book reflects on the success of the movement, and identifies how the Afrodescendant movement in Latin America has embraced identity politics as a way of mobilizing, building public demands and imagining courses of political action.
"This movement has been inspired by the Indigenous movement and has emulated some of its political strategies," he explained. "It follows a model of justice that combines claims of redistribution of wealth, political equality and empowerment, together with demands of cultural recognition of a distinctive collective self. One of the main arguments of the leaders of this movement have been precisely that the Afrodescendants as a group have been treated as second class citizens in political, economic and cultural terms."
Campos Garcia recently returned from Harvard University's Afro-Latin American Research Institute at Harvard University's Hutchins Centre, where was one of the organizers of the symposium: Afrodescendants: Fifteen Years after Santiago. Achievements and Challenges.
Study with Alejandro: This winter, Campos Garcia teaches Sociology 2010, Race and Ethnic Relations. Students examine sociological descriptions and theoretical explanations for race and ethnic inequality in Canada.
For information
Alejandro Campos Garcia
250-828-5279
acamposgarcia@tru.ca