Posted on: August 20, 2013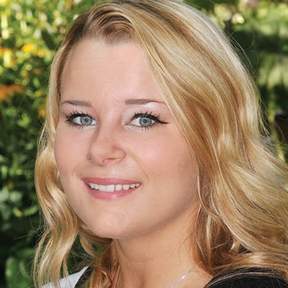 The following was published in the Aug. 19, 2013 edition of Kamloops Daily News…
AUGUST 19, 2013
BY SYLVIE PAILLARD
DAILY NEWS STAFF REPORTER
The Kamloops reign continues. After a grueling competition weekend in Merritt, Miss Kamloops was once again named one of three B.C. Ambassadors.
On Sunday, Casey Helgason, a 20-year-old political science and economics student at Thompson Rivers University, inherited the B.C. Ambassador crown and sash from Acacia Schmeintenknop.
"I'm so proud of her," said Schmientenknop, who befriended the younger Helgason while they attended Norkam secondary school together. "Watching her throughout her candidacy and representing our community was just amazing. She really did Kamloops proud this weekend."
Helgason was one of three co-ambassadors named Sunday along with Camelia Vokey of Penticton and Lauren Sherwood of Osoyoos with whom she quickly because fast friends.
"What you expect to be bitter and resentful competition is actually extremely supportive and a safety net," said Helgason of the pageant.
"You just have the ability to connect with a bunch of youth around the province who are equally committed an equally dedicated to their communities."
The weekend pageant tested candidates on their knowledge of B.C., a talent and the ever popular speech.
In a presentation entitled "Likes don't last a lifetime," Helgason delved into the isolation and disconnection that can come from obsessing over social media.
"I find that it's becoming very easy to lose your ability to enjoy the moment because you're so concerned with other people knowing you're in that moment," she said.
The winning trio plans to demonstrate what it means to reach out in person by taking their message to the legislature in Victoria as well as their respective MPs and local politicians.
"We'll sort of move away from the just the pageant world . . . to promote the program and get more youth involved in everything from public speaking to just being a motivated young individual."
In the short term, Helgason will be attending a parade in her Penticton co-ambassador's hometown next week then it's on to Barriere for the North Thompson Fall Fair and Rodeo.
Copyright 2013 Glacier Media Inc.