Posted on: April 22, 2013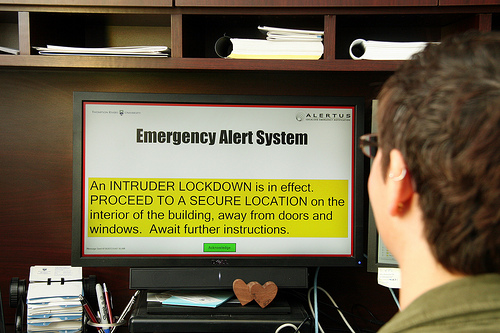 TRU has implemented an emergency notification and warning system called TRU Alert, which will allow the University to communicate quickly with the campus community in an emergency situation.
TRU ALERT will relay key information to ensure the continued safety of TRU employees and students while keeping the community, including parents, informed.
TRU Alerts will be issued in urgent or emergency situations via personal and TRU devices to inform you of what is happening, where it is happening and what you need to do. In order to receive these alerts on your personal devices you must register with the service.
_______________________
_______________________
You will only receive urgent messages as well as messages to regularly test the system.
The system will be tested on May 2, 2013 at 11am. You will receive alerts via whatever means you sign up for – email, text, or voice mail.
PROBLEMS WITH SIGNING UP OR TECHNICAL ISSUES?
Please send an email to safetymanager@tru.ca
_______________________